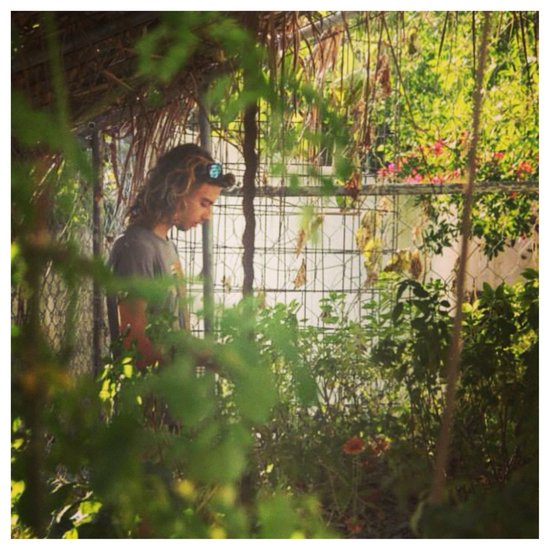 Ben-Yam Barshi's connection to nature has always been strong. It can be understood as a natural process for him to turn his life's attention and energy to the greatest connection to have with it: symbiotic systems to facilitate sustainable living and organic food production.
Born in the Dominican Republic, his standard of living involved surfing the waves of warm waters, walking barefoot in foliage-dense settings and eating ripe fruits right off the trees. His academic aspirations brought him to Montreal, his mother's hometown, but as many foreigners feel, the winter was too destabilizing for his southerly nature and he quickly returned to the Caribbean after completing his studies, inspired by the mindset of the city. His goal was clear: enjoy life the tropical way - which involved a more nature-oriented and laidback approach to life than in Northern cities - and focus on things he deemed were of significant importance: clean, safe, effective, organic food production.
The biodiversity of the tropics created the perfect setting to focus on agriculture year-round. Mostly self-taught, he started absorbing the teachings of locals. He involved himself on farmers' lands near his native Cabarete, applying and developing notions of companion planting and growth methods. His help had a great impact. After much research, his attention turned to aquaponics. These systems connected fish farming to agriculture beds, nutrients feeding the fish, who then fed the plants. This natural cycle formed an efficient and productive system to raise fish, such as tilapia, and grow organic vegetables, all at once, maximizing water use and eliminating the need for chemical fertilizers.
Ben-Yam got to work. He enthusiastically set up a stylish prototype at his parent's house, using small-scale fish. The vegetables quickly started thriving. He travelled to Haiti, where agriculture and water are difficult to manage, and installed systems that proved to be successful. He could see the idea not only worked, it was strong. A visit from an old friend living in New York sealed the deal to create a partnership and transform the system into a venture. The idea was to make home aquaponic systems that could be used indoors in urban environments. Sylvia Bernstein, the American pioneer in the concept, backed their idea. Aqualibrium was launched via a Kickstarter campaign that surpassed their funding needs by 142%. Mentions by Fast Company, Inhabitat, Treehugger and more started appearing on the Internet.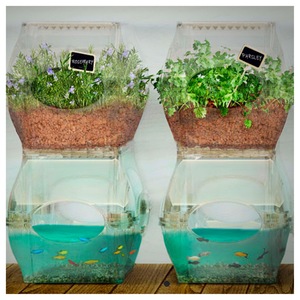 Reconnecting individuals to natural food production is clearly something that speaks to the masses, who are inspired by the idea of biting into a homegrown cherry tomato, regardless of living in an urban setting. Leaving the enterprise in the hands of his highly capable partners in New York, Ben-Yam returned to the Dominican Republic to work on what he still had in mind.

Bigger systems. With the temperatures on the island, he was able to implement outdoor aquaponics systems that could accommodate larger capacities of edibles. In fact, they could be esthetically integrated in landscape design and organized and maintained to produce year-round. He formed Jardin del Futuro, meaning 'Gardens of the Future'. He perfected systems for Natura Cabana Spa and Resort, Infiniti Blu Luxury Front Condos as well as other condominums on the north shore of the island.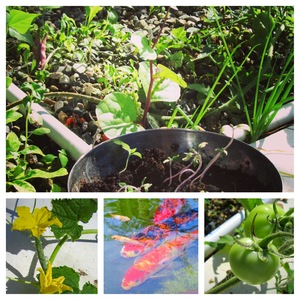 He is now focusing on making the systems interesting investments for homeowners. He believes in the potential of the system to reconnect individuals to food production, strengthen their bond to nature and accentuate the understanding of the importance of caring for this connection, fitting into a larger picture of "eco-awareness" prevalent in our day and age. Ben-Yam is regularly participating in public speaking about aquaponics, which is leading him to consider more projects related to education. His ideas sprout as fast as his plants, but as he always says, "it's a process." Time, energy and focus will make them advance.
Aside from aquaponics, Ben-Yam also focuses on another fresh, green idea. His favourite plant is moringa, a nutrient-rich, fast growing tree that can not only survive but thrive in arid conditions. He discovered it during his first volunteer visit to Sadhana Forest in Haiti. Ben-Yam usually has a few seeds in his pocket, ready to be handed over to whoever is interested. Fascinated by the properties of the plant and its nutritional value, he deemed it too remarkable not to invest in. He is not alone to have understood the potential of this plant; Time.com has recently acknowledged it as one of the superfoods to look out for.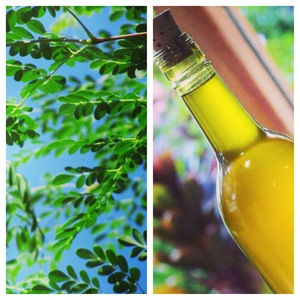 The oil of the seeds being particularly beneficial for the skin, Ben-Yam teamed up with his partner Samira Hofmann to produce high quality, cold pressed moringa oil, in an eco-conscious fashion. They distribute the oil in its natural state or perfumed as a 100% natural beauty product with therapeutic values. It can be purchased wholesale or retail via their brand, Gaia Earth Alchemy, along with other moringa-derivatives, such as energizing tea made from the leaves.

Ben-Yam's goals naturally involve great social impact. His entrepreneurial endeavors are creating jobs in developing areas, inspiring locals and empowering them to reconnect with their surroundings. Last spring, he donated 1000 fruit plants via Infunity to support permaculture initiatives in Ans-A-Pitre, Haiti. His ideas are spreading, making him an entrepreneur to look out for.
Ben-Yam's initiatives show us what can be achieved when you think outside the box, with your eyes wide open and your feet on the ground. Unafraid of creating his own path, he is showing us the potential of investing into green ideas. Many developing countries have great venture possibilities in this regard. Ben-Yam, inspired by the potential of his heavenly island, was able to bring his visions to life, showing us that thinking differently can lead to impressive endeavors that do find their place in our modern world. At 25, he has already achieved great things and keeps on aiming higher. His input in the entrepreneurial world shows us that the future does look green.
Inspired by the projects mentioned?
Like them on facebook: Aqualibrium, Jardin del Futuro, Gaia Earth Alchemy