Mature Entry
Carol Leroux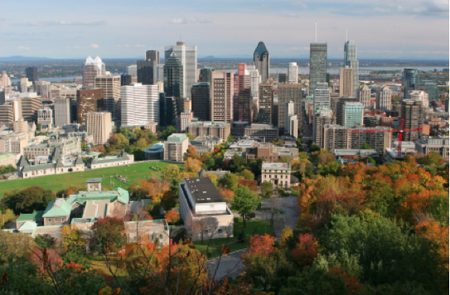 Get over the idea that only children should spend their time in study. Be a student so long as you still have something to learn, and this will mean all your life. ~Henry L. Doherty
Determining why you want to go back to school
Are your reasons for returning to school academic, credential or vocational? Maybe it is more along the personal interest or development line? It is best to have extremely good reasons for wanting to go back to school, because once you are right in the middle of it, and things are getting really tough, you will need to remind yourself why you are back at school in the first place. Sometimes you might get very discouraged and want to quit, so you will need to replenish your motivation.
Deciding and going about returning to school as a mature student in Montreal has many facets and involves the following steps: 1) deciding what to study and where to study, 2) finding the academic and financial support systems available, 3) dealing with all the personal repercussions, and 4) persevering and achieving success.
The following information concentrates on where a potential student will find all the details needed to return to school as an adult, mature or re-entry student in Montreal and to make an "educated decision".
Mature student, also known as an adult student, or re-entry student is normally classified as an (undergraduate) student who is at least 25 years old at the start of their course, and usually having been away from school for at least two years. Mature students can also include students away from school for decades or students with no secondary education as situations allow.
It should be noted that the requirements for admission and the definition of the term "mature" vary, not only from one university to another, but within a given university from faculty to faculty.
Deciding what to study and finding the resources to help
There are various resources out there to help in the decision of what to study.
Guidance counsellors work with people of all ages. They practice their profession in a variety of places, such as elementary and high schools, colleges (CEGEPs), universities, adult education centres and vocational training centres.
For Career Planning, Vocational Testing, Personal Psychological Issues, and Study Skills at Concordia University Counselling & Development (2 campuses): http://cdev.concordia.ca
Sir George Williams Campus
Hall Building, 1455 de Maisonneuve West,
Room: H-440 (4th Floor)
Montreal, QC H3G 1M8.
Tel.: (514) 848-2424, ext. 3545
Fax: (514) 848-4534
Open weekdays: 9 a.m. to 5 p.m. (during fall and winter terms)
Loyola Campus
7141 Sherbrooke West, room: AD-103
Montreal, QC H4B 1R6.
Tel.: (514) 848-2424, ext. 3555
Fax: (514) 848-4533
Open weekdays: 9 a.m. to 5 p.m. (during fall and winter terms)
Vocational and career exploration may assist students not only in the choice of academic and professional direction, but also in the development of individual identity and purpose. The Counselling Service offers individual vocational testing as well as workshops designed to help students explore interests, identify career goals and discover how to make the most of their education. http://www.mcgill.ca/counselling
McGill University Counselling Service
Brown Student Services, Suite 4200
3600 McTavish Street
Montreal, QC
H3A 1Y2
Tel.: 514-398-3601
General information:
An exceptionally good place to start looking for information is CANLEARN: the Canadian Government's one-stop resource for the information and interactive planning tools you need to explore learning and education opportunities, research occupations, develop learning strategies, and create the financial plans to achieve your goals.
http://www.canlearn.ca/eng/index.shtml
Deciding when to study and choosing the best schedule for you
You have to decide if you want to go to school full-time or part-time. This will depend on finances and family situations.
Definition of full-time status: A student's full-time-status is determined by the number of credits for which she or he is registered at the close of the tuition refund period, in the following way:
Registration for the Summer session: 12 credits

Registration for Fall session only: 12 credits or more

Registration for Winter session only: 12 credits or more

Registration for both Fall and Winter sessions: 24 credits or more



Deciding where to study and choosing the best program stream for you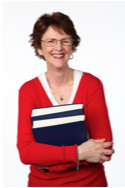 The Montreal area has two English universities (Concordia and McGill) and four English colleges (CEGEPs) (Champlain, Dawson, John Abbott and Vanier).
Colleges (CEGEPs) are sort of the equivalent of American Community Colleges:
The Champlain College Saint-Lambert Centre for Continuing Education offers students the opportunity to continue their education on a full-time or part-time basis. Whether you are interested in advancing or changing your career, enhancing your knowledge, or enriching your life, they can help you fulfill your goals.
Champlain College Continuing Education
900 Riverside Drive, Room F-107
Saint-Lambert, QC J4P 3P2
(450) 672-7364
http://www.champlainonline.com/centre-for-continuing-education/continuing-education
Adult learners at Dawson College benefit from a large selection of credit and non-credit courses and programs, covering a wide range of disciplines and fields responding to students' various academic or professional development needs.
Dawson College Continuing Education Office
4001 de Maisonneuve West, Office: 2H.1
Montreal, QC H3Z 3G4
Phone: (514) 933-3771
Office Hours:
Monday - Thursday: 8:30 a.m. to 6:45 p.m.
Friday: 8:30 a.m. to 4:15 p.m
http://www.dawsoncollege.qc.ca/continuing-education
John Abbott College is the only English language CEGEP in the West Island of Montreal. It offer pre-university and career programs, as well as a wide range of continuing education programs to over 5700 full-time and 2000 part-time students.
John Abbott College
21275, Lakeshore Road
Ste-Anne-de-Bellevue, QC H9X 3L9
(514) 457-6610
http://www.johnabbott.qc.ca/continuing-education/programs
Vanier College Continuing Education Centre provides a proven reputation for academic excellence; a wide variety of credit courses and programs; full-time training programs for job seekers; a large selection of LifeSkills non-credit courses & seminars; services designed to help you succeed.
Vanier College Continuing Education
821 avenue Ste-Croix
E Building, Room E-115
Montréal, QC H4L 3X9
(514) 744-7000
http://www.vaniercollege.qc.ca/conted/about-conted.html
Continuing Education at the university level:
The Concordia University Centre for Continuing Education is an integral part of Concordia University and enhances the general mission of the University by delivering a wide range of innovative, non-credit programs that provide a unique and challenging experience for both local and international students.
Concordia Centre for Continuing Education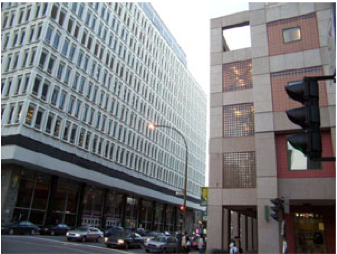 La Tour du Faubourg
1600 Saint-Catherine Street West
Montreal, QC H3H 2S7
Information Desk Hours (514) 848-3600
Monday to Friday: 09:00 to 21:00
Saturday: 09:00 to 14:00
http://siena.concordia.ca/conted
McGill University's Centre for Continuing Education is an innovative and client-focused lifelong learning unit with a strong commitment to providing a high quality education. The Centre offers a wide variety of programs and courses leading to undergraduate and graduate certificates and diplomas, as well as seminars and workshops geared towards professional and personal development.
McGill University Centre for Continuing Education

Montreal, QC H3A 3R1
Tel.: 514-398-6200
Universities (Undergraduate and Graduate degrees):
Concordia University offers over 500 undergraduate and graduate degree programs, as well as many continuing education, distance learning and executive education offerings.
Concordia University
1455 De Maisonneuve Blvd. West,
Montreal, QC H3G 1M8
(514) 848-2424
The Concordia University future student website: http://www.concordia.ca/information-for-you/future-students/?referID=futurestudents
McGill University is one of Canada's best-known institutions of higher learning and one of the country's leading research-intensive universities. McGill was founded in 1821, since that time, McGill has grown from a small college to a bustling university with two campuses, 11 faculties, some 300 programs of study, and more than 35,000 students.
McGill University General Information
James Administration Building,
845 Sherbrooke Street West
Montreal, QC H3A 2T5
http://www.mcgill.ca/
The McGill University prospective student website: http://www.mcgill.ca/prospective
5) Finding the academic support systems available
The Concordia University Student Transition Centre (formerly known as the Centre for Mature Students) provides academic advising, programming and support for a variety of students. Their mandate includes services for "non-mainstream" students at Concordia or those who wish to enrol here. They serve mature students, independent students, students at risk such as students in failed standing, students taking complimentary university credit courses, and students taking non-credit programming at Continuing Education.
Advisor Availability (by appointment)
Fall/Winter Semesters:
Monday and Wednesday: 9 am to 6 pm
Tuesday and Thursday: 9 am to 7 pm
Friday: 9 am to 1 pm
Please inquire about our Summer hours as of June.
(514) 848-2424 ext. 3891
E-mail: [email protected]
We are located at:
Faubourg Tower / La Tour du Faubourg
1600 Ste-Catherine Street West, FB 100
Montreal, QC H3H 2L3
Single and Student Parents: Pursuing your education while trying to meet the complicated demands of parenting? You do not have to do it alone! Concordia University Student Parents (CUSP) offers a safe and accessible space where parents can congregate, voice their concerns, share common interests while finding support and services that will assist in achieving their academic goals. http://cusp.concordia.ca
The McGill University Mature & Re-entry Students' Association (MRSA) facilitates the integration of mature and re-entry students into the traditional spectrum of academic life and gives its members the opportunity to socialize with other students with similar interests and concerns. Members come from many different backgrounds and pursue various courses of study. All MRSA members are encouraged to use the office to meet others, study, or just decompress before the next class. Additionally, MRSA offers peer counselling to members - a chance to speak one on one with another student about whatever may be on their mind.
http://www.mcgill.ca/files/firstyear/MRSAFall-Winter2010-11.pdf
Finding the financial support systems available
The Province of Quebec Loans and Bursaries Program is intended for students who are pursuing or deemed to be pursuing secondary school vocational studies, college studies or university studies on a full-time basis in an educational institution recognized by the Ministère de l'Éducation, du Loisir et du Sport. The objective of the Program is to ensure that individuals have the financial resources to pursue studies if they have the desire and the ability to do so. Students, nevertheless, have the primary responsibility for financing their education.
Grants, bursaries and scholarships are wonderful resources to help you finance your post-secondary education because they provide money that does not need to be paid back. Grants, bursaries and scholarships can be provided by governments, schools or private organizations.
Scholarships are usually awarded based on merit rather than financial need. To find out what scholarships are available to you, visit Scholarship Search: http://www.studentawards.com/canlearn
If you are a graduate student, you can also check out the Canada Graduate Scholarship Program ­­- Master's Scholarship, which provides funding to students who are pursuing full-time studies at the master's level in the social sciences and humanities field. http://www.servicecanada.gc.ca/eng/goc/cgs_masters.shtml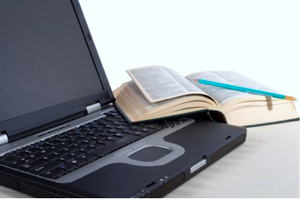 Conclusion
All our dreams can come true, if we have the courage to pursue them. ~ Walt Disney
Everyone has their own story to tell and here is mine :
What do you do, when you are downsized from a high paying, comfortable, secure management position with Canada's largest telecommunications company, and then can't find any other job except for low paying secretarial, customer service or retail jobs because your university degree is almost 30 years old and outdated? Even though you are perfectly bilingual and have topnotch computerized environment skills acquired from years of ongoing training at said telecommunications company, prospective employers are not interested in you because you are "over-qualified", "under-qualified", "not the right fit", but no one ever mentions "you are too old", because of course that would be discrimination! What do you do when you are 52 years old and still have quite a few years of mortgage payments ahead of you and hate the prospect of ending your working days in a job you dislike? You take a leap of faith and become a full-time university student to get that piece of paper you hope and pray will be the solution to your dilemma and hopefully lead to a meaningful new career.
Here are 8 steps that I think will help ensure your success:
1) Prepare a budget before you start school
2) Organize your time
3) Make friends and homework buddies
4) Try to find the time to relax and take care of your health
5) Set goals for yourself
6) Participate in your classes and schedule meetings with your teachers
7) Take advantage of all the services on your campus
8) Develop good study and homework habits.
But most importantly, discuss your schooling project with your immediate family before you begin your studies, because they will have to adjust to this major lifestyle change also.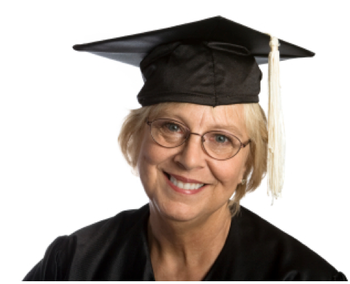 Learning is a treasure that will follow its owner everywhere. ~Chinese Proverb