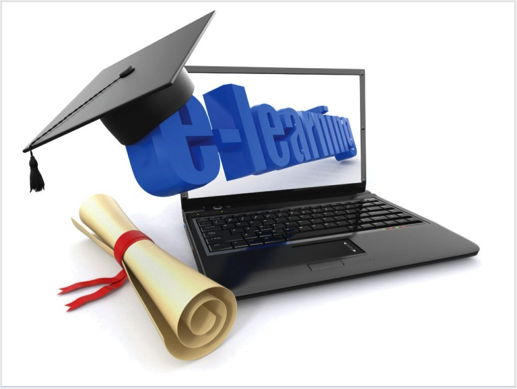 Online education has come a long way in the last few years. Even though a lot of you might still feel that the conventional classroom setting is safer, the fact is online training provides immense flexibility that classroom setting does not. The convenience of attending an online, interactive class and studying at your own pace is unparalleled.
People who don't have time to attend a full-time college turn to online programs for career advancement. Working professionals looking for hikes and promotions, those wishing to switch careers, or stay-at-home moms who wish to pursue a course and begin working, all welcome the flexibility an online education can provide. There are hundreds of colleges that offer legit online programs, and here are some of the best and most popular online programs that guarantee a steady career with a respectable income.
Online programs that offer stable Careers
Paralegal
For someone who's a skilled problem solver and wants work that's intellectually challenging, paralegal or legal assistant as they're sometimes known is a great career option. You get to work like a lawyer but without half a dozen years of education! A vital member of legal teams, their main job is to draft documents and litigation and perform research. Among the many schools offering online courses, Capilano University offers online paralegal courses. Work settings could range from small lawyer's office, corporate offices, real estate firms, and with the increasing trend of telecommuting sweeping the nation, you could set up your very own office and work online from home!
Median hourly wage: $24.04
Medical Transcription
Medical transcriptionists listen to doctor-dictated audio files and transcribe them into documents to compile patients' health records. An aging and increasing population and the need to maintain patients' records for future reference has made medical transcription an almost indispensable part of healthcare. Medical transcriptionists, after a few years' experience, can choose to work remotely, making it a great telecommuting career. CareerStep offers online courses in medical transcription that can be completed in as little as four months. You can also do the medical transcription editing course which involves reviewing and correcting reports generated by the speech recognition software.
Median hourly wage: $21.00
Graphic designer
This one's for folks with a creative bent of mind. If you can combine presentation skills and typography strategically to come up with visually appealing designs, you can excel at this career! Though most graphic designers work in designing firms, freelancing is slowly gaining a strong foothold. If you're interested, begin by looking up the course offered by University of Waterloo.
Median hourly wage: $20.00
Writing
Some people are more at ease communicating through their writing skills than they are with face-to-face conversations. Does a grammatical or spelling error stir up an instant negative reaction in your mind? If you identify yourself with these traits, writing could be your calling!
You could write stories, articles, even poetry, publishing them on blogs and magazines? There's even a program structured specifically to sharpen your writing skills at University of Toronto and it also gives you a chance to meet other writers.
Median hourly wage: $26.92
Virtual Assistant
This fancy term is just another name for administrative assistant, but one who works remotely! Now isn't that cool? It's like outsourcing office duties to someone (I mean you) who works from home such as answering calls, organizing files and documents (online), booking appointments, making travel arrangements, managing emails, and the list goes on. You can even look up the training program developed at VATP just for virtual assistants.
Median hourly wage: $21.35
Online education has come a long way with the advent of the Internet. Sure there are scams, so you need to be a tad attentive when you do your research for online courses. Look for reputed institutes and get references from former students and employers who hire the students. It won't be an easy decision. So carefully evaluate your options and choose a profession that best suits your interests - and you could be heading for a rewarding career from the comfort of your home!
*All hourly wage figures sourced from the Canadian Career-Wage report at http://www.jobbank.gc.ca/wage-outlook_search-eng.do?reportOption=wage.