Feature Article: The Gordon Robertson Beauty Academy  
Modern Beauty Academies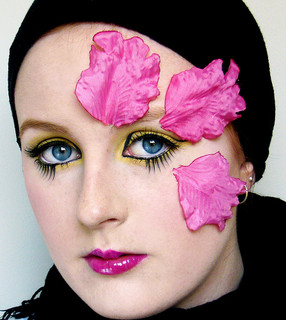 Most people do not take beauty seriously when it comes to careers. When thinking of beauty school many people will still conjure an image of Grease's "Beauty School Drop Out" song in their minds. This image needs to be reinvented because today's beauty schools provide the training for women and men alike to create a successful and respectable career. With vocational training becoming a popular choice for students here in Quebec, many people are looking at beauty academies in a new light. When looking into beauty academies (or any vocational training school for that matter) it is well worth considering a public school because public vocational training is completely free for residents of Quebec.
 The Gordon Robertson Beauty Academy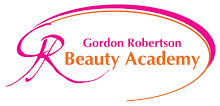 One of the best public beauty academies in Montreal is the Gordon Robertson Beauty Academy. The Gordon Robertson Beauty Academy is located in the West Island of Montreal in Beaconsfield and their programs provide training for all aspects of the beauty field. The Gordon Robertson Beauty Academy was built in 1994 and was the first school of its kind located on the West Island of Montreal. The school is part of the Lester B. Pearson School Board and is named after Gordon Robertson who was a friend of the school board and a strong supporter of vocational training programs. The programs offered include:
-Become an Aesthetics Professional
-Become a Hair Care Professional
-Become a Professional Electrologist
-Become a Body Care Professional
-Become an Entrepreneur in the Beauty Industry
On the Gordon Robertson website they provide 5 questions to ask yourself if you are thinking of joining their beauty academy:
1)      Do you want a career in the beauty industry?
2)      Do you want a career that is in high demand?
3)      Are you a hands-on person?
4)      Do you want to own your own business?
5)      Do you want a fresh start in less than a year?
If you answered yes to most, or all of these questions, then The Gordon Robertson Beauty Academy is probably a good place for you to be.  All of the courses are offered solely on a part-time basis except for the aesthetics and hair care courses which can be taken full-time or part-time full time for 12 or 24 months respectively. Gordon Robertson is an English school, so all of the courses are offered in English only.
Gordon Robertson Beauty Academy
240 Beaurepaire Drive
Beaconsfield, QC
H9W 6G4
514-426-5096
 Interview with a Gordon Robertson Graduate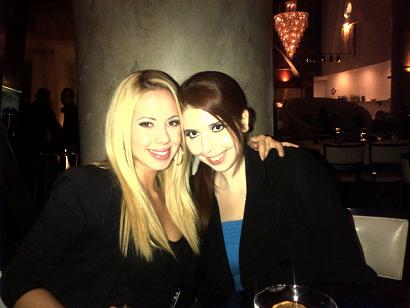 (Photo of Amanda and I at the Interview: Amanda is on the right)
Amanda Carrier is a graduate of the aesthetics course at Gordon Robertson, and she offered to share some of her experience with me. We decide to meet for drinks so that I can ask her questions about the program that she completed.
Amanda is a 23 year old with a lot of drive and determination. She completed her aesthetics course a couple of years ago and is now halfway through the highly competitive professional photography program at Dawson College. She loves fashion and hopes to become a fashion photographer one day. She is brimming with creativity and it is no wonder that she loves to make things beautiful. She is a small girl with bright red hair, and very fair, porcelain-like skin. Her love of fashion and makeup can be seen right away through her stylish and fashion forward appearance. She carries herself very confidently. We order martinis and sit down at a table to proceed with the interview.
Stephanie: So, what course did you take at Gordon Robertson?
Amanda: I took the Aesthetics course.
S: What did the course cover exactly?
A: It covered makeup, waxing, facial treatments, body treatments, and a little bit of business and customer service skills.
S: How long was the course? When did it start and finish?
A: The course started at the end of August and went until mid-June. Just like high school or elementary school.
S: How did you find the teachers? Helpful?
A: The teachers were really nice and very passionate about what they taught. I was very impressed by them.
S: What kind of form did the course take? Was it mostly hands-on?
A: When we first started it was mostly theory, for about a month. Then at the end of the course we had to learn a little bit about business which was also mostly theory, but everything else in between was completely hands-on practice.
S: Who did you practice on?
A: For a month we practiced our skills on each other. Then we were allowed to bring people in to practice on, like friends and family members. Then we started getting real clients.
S: Yeah, I read about that on the website, apparently people can make appointments and receive spa quality treatments from the students for reduced prices? Is that right? Are those the clients that you're talking about?
A: Yes. It was mostly older women who came in. They were always really nice and patient with us. Every week one person would be manager. Basically you greeted the clients and assigned them to a student. We always had to tell the teacher what our facial treatment plan/makeup plan was before we started. The teacher would double check and ok our plan. We did facials, back facials (a facial for your back), makeup, waxing, manicures, and pedicures.
S: What did you spend the most time learning?
A: We spent the most time on facials. There was a lot to learn about skin types, skin condition, skin diseases, so on.
S: Did you have to complete a stage to graduate?
A: Yes we had to do a stage at the end of May. We had to work at a spa, for free, to see what the job was like.
S: What would you say the best and worst parts of the course were?
A: The best parts were the teachers, and learning about makeup. I love makeup so that was my favourite. We got so many makeup items that we were allowed to keep. Big palettes of all different colors, makeup brushes, almost everything that we would need for our kits. The worst part for me had to be the girls in my class. They were so lazy and never wanted to do anything, especially with the clients that came in. They would ask dumb questions in class, like why does the skin have three layers? There is no answer! It just does! I was taking the course very seriously. It is a career program! It seemed like the other girls weren't though. That's the only negative thing I can say though. Everything about the school itself was great.
S: Thanks for all the information! I'm sure it will help someone out to read about your experience!
A: You're welcome!