Educational Animals
Christine Fournier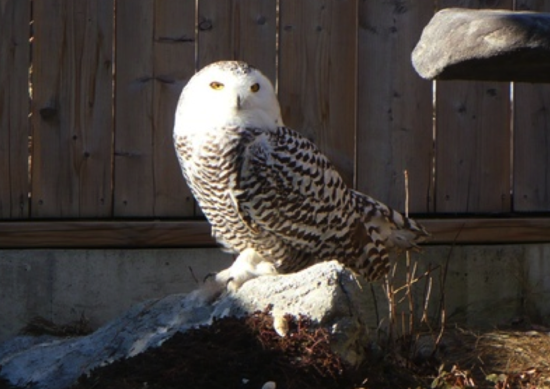 Looking for educational activity children will enjoy? Why not visit the Ecomuseum in Ste-Anne-de-Bellevue, on the western tip of the island of Montreal. This 28-acre wildlife park houses over ninety species of birds, amphibians, reptiles, fish and mammals that can be seen in their natural habitat.
Gravel paths and ramps lead to the various animal enclosures around the park and it is highly recommended to wear waterproof footwear as the ground can be muddy after rainfall or during the winter thaw when the snow melts.
Visitors will spent about an hour and a half walking around, reading signs and stopping to take numerous pictures. The coyote and wolf exhibits have a lookout with Plexiglas windows to enjoy a view of these animals without having to look through chain-link fencing. One can appreciate being able to get quite close to some of the animals, like otters, porcupine and raccoons, although the porcupine was pretending to be a hay bale that day.
Certain areas of the park are closed off during the winter, such as the marsh walk, butterfly garden, turtle pond and snake pit. However, some of these species can still be seen in the education center as part of the From Light to Dark exhibit.
This indoor exhibit is on the bottom floor of the center and is quite unique. In the "light" part of the exhibit there are frogs, snakes, turtles and fish, before going through a double set of doors to the "dark" part. Here the lights are turned very low, making it impossible to see anything for a few minutes while their eyes adjusted to the dark. It may take quite a while to locate some of the animals in their glassed-off enclosure but that was part of the fun.
The Ecomuseum offers kid-friendly activities throughout the year amongst them summer camps, apprenticeship for a day programs, guided group tours, birthday parties and sleepovers. A list of upcoming events is available at their website, Ecomuseum. Facilities here include a shaded picnic area, an indoor lunchroom, washrooms, water fountains, a small gift shop and plenty of free parking. It is open everyday, except Christmas, from 9am to 5pm, no admittance after 4pm though.
Getting to the museum is relatively easy but only by car. Take highway 40 to exit 41 and follow boulevard Ste.Marie to the Ecomuseum. The 210 bus, which leaves regularly from Fairview Shopping Center or John Abbott College during the week, stops in front of the museum. No weekend bus service is available.
Ecomuseum
21 125 Chemin Sainte-Marie
Sainte-Anne-de-Bellevue, QC, H9X 3Y7
Phone: (514)457-9449 Fax: (514)457-0769
E-mail: [email protected]
Adults $12.50, Seniors (65 and older) $10.00, Children (3 to 15) $7.50, Children (2 and under) Free.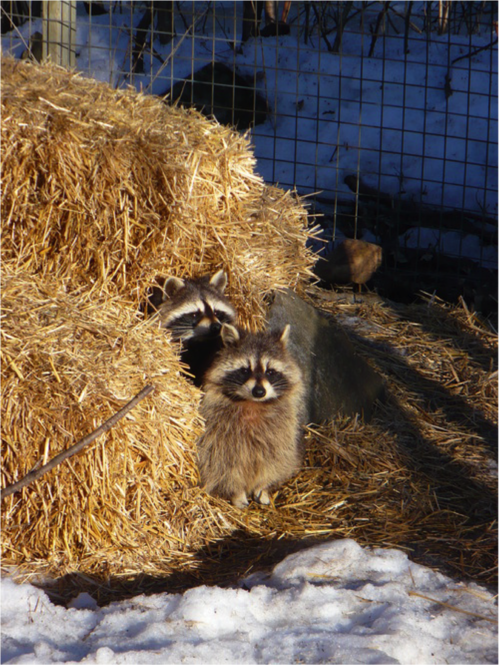 Photos by Christine Fournier