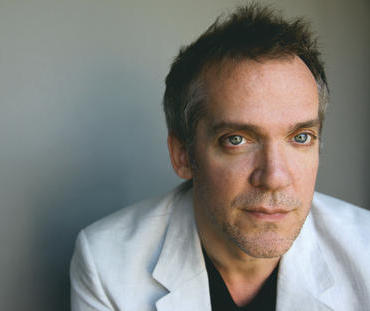 Montreal native Jean-Marc Vallée is held in un certain regard. A member of what has informally been termed the Quebec New Wave, which consists of French Canadian filmmakers on the ascendant,1he has a special talent for making films that resonate with audiences. Those resonances have carried through the global film industry and secured him a place on the map. What first put him there was the high-water success of LGBT-themed family saga C.R.A.Z.Y. (2005), a labor of love that he developed in collaboration over several years.2 Through precision filmmaking, he presented a somewhat grey-tinted perspective of Revolution-era Montreal, and conveyed a relatable sense of bildungsromanesque angst (authenticated by his own experience). However, contrary to popular perception, C.R.A.Z.Y. was not his first notable effort. In the nineties, his short films garnered him prizes from the Jutras, the Genies and the Yorkton Short Film Festival. In the mid-nineties, the now obscure legal thriller Liste noire also brought him a measure of distinction.2 At present, he merits of a closer look.
Vallée is an alumnus of the Université de Montreal.2 As is sometimes the case, the career path he originally charted was far less uncertain than the one he eventually followed. While at Collège Ahuntsic, he initially began study with a view to become an accountant. Guided by the light of one of his professors, the prospect of films and filmmaking gradually came into view for him.3 It was then that he found his true calling--or, as they say, it found him. The dreamer within reinvigorated, Vallée was driven to partake of the art of visual storytelling, and made an academic pursuit of his enduring desire to helm films. Now a seasoned director, Vallée does his part to keep the "dream factor"4 alive in others through the films he makes.
Leaving an impression of mild-mannered soulfulness, Vallée is distinctly Piscean. Born on the 9th of March, in 1963,2 he is now middle-aged, but has retained the kind of open face and undimmed gaze that seem to suggest entire worlds of creative possibility. As a creative force, Vallée is unique among filmmakers of the auteur breed because he draws inspiration from music. Having been reared around all manner of popular music by two very musical parents,3 Vallée is authentically immersed in musicality, and he has added its melodies, harmonies and rhythms to his depths as filmmaker (Café de Flore, which "started with a song,"5 is the most notable example).
On a dial of directors, Vallée can be found somewhere between Denis Villeneuve (who responds to the call for taut thrills) and Xavier Dolan (who responds to the call for swank and subversion). Less cerebral than the former and less mercurial as the latter, Vallée's films stimulate a great deal in the audience without making enormously high demands of us. As a contemporary filmmaker, one of the demands--one of the challenges--to which Vallée seems to submit himself is dramatic departure. He has travelled across space and time to direct stories set in the Old West (Los Locos), Victorian England (The Young Victoria), 1960's France (Café de Flore), Reagan's America (Dallas Buyers Club) and, as already mentioned, the not-too-distant past of his native Montreal (C.R.A.Z.Y). This level of occupational daring is second to none, and sets Vallée apart from the other members of his Quebec New Wave contingent, who tend to keep within niche extremes. Vallée's other major occupation is fatherhood, which is surely its own kind of directorial challenge. On George Stroumboulopoulos Tonight, he drolly opened up about an instance of his two occupations becoming awkwardly entwined.6 While shooting Café de Flore, he was faced with the dreaded lip-lock scene in the screenplay, and it involved one of his sons. He had to stand strong as a director and see it through, wishing nothing more than to look away.
Whether tipping into the past or talking about his latest project, Vallée speaks plainly and succinctly. Proficient in English (an advantage to his expansion into the American industry), his speech is measured and his sentences are felt out. The manner in which he communicates with people during the production of a film is anyone's guess, but on the evidence of filmed interviews and appearances, he knows how to get through to others.
A pupil soi-disant of the "less is more" school of filmmaking,4 Vallée is willing and able to branch out from his comfort zone. He has proven malleable to the divergent formal and stylistic potentials of different stories, and exhibits almost none of the personalizing egocentricity attributable to other auteur filmmakers. Although he places a premium on "being truthful,"4 his eclecticism keeps that commitment to truth from becoming humdrum: the stylistic flourishes in C.R.A.Z.Y were rousingly inspired; the use of magical realism in Café de Flore helped accentuate the wonder of love; the openness to irony, and the tragic laughter that chases life, elevated Dallas Buyers Club--an AIDS story that, in a show of rapier precision on Vallée's part, was funny but not comic. If each of his films is a polished and sleek product, his process of writing one to make, or choosing one to direct, begins with an intense empathic connection between him and the story's protagonist3 that goes beyond any polished, sleek surface.
Vallée's protagonists have occasionally been underdogs and antiheroes, which are two character types for which he has a professed fondness.7 This fondness might be a lingering symptom of the alienation--the sense of not belonging--that he felt at a very young age,3 but it is also an index of his sensitivity and romantic nature: for it is those that are marginalized in some notable way that tend to dream big, and it is the stories of their fulfillment that are most closely attuned to the "dream factor." Vallée's most recent film has some of that dreamy luster. Adjectively titled Wild, it is an adventure biodrama about the trekking Cheryl Strayed (his newest underdog). A personal film, Vallée chose to make it in remembrance of his late mother, and in recognition of the feminine strength that she embodied.8 Unsurprisingly, Wild set prognosticators abuzz with talk of Oscar earlier this year.
Awards and ceremony are the industry's way of feting an artist's success. For those of us left to watch, the sincerest form of honoring just might be the process of poking around and seeing how the seeds of success have been sown. One of Montreal's gifts to world cinema, Vallée has burgeoned impressively, and wherever the music takes him, many will follow.
Notes
---
1.http://www.thestar.com/entertainment/movies/2013/10/31/dallas_buyers_club_first_usmade_film_for_quebec_director_jeanmarc_valle.html↩
2.http://www.thecanadianencyclopedia.ca/en/article/jean-marc-vallee/↩
3.www.thestar.com/entertainment/movies/2009/09/05/valleacutee_throws_himself_into_his_work.html↩
4.http://www.interviewmagazine.com/film/jean-marc-vallee#_↩
5.http://www.sbs.com.au/movies/article/2012/04/26/caf-de-flore-jean-marc-vall-e-interview↩
6.https://www.youtube.com/watch?v=HjVRM1U1cIE#t=7m50s↩
7.http://www.theglobeandmail.com/arts/film/i-like-underdogs-and-anti-heroes-jean-marc-vallee-on-what-drew-him-to-dallas-buyers-club/article15222656/↩
8.http://www.nanaimodailynews.com/entertainment/jean-marc-vallee-says-his-film-wild-is-a-tribute-to-his-late-mother-1.1347070↩