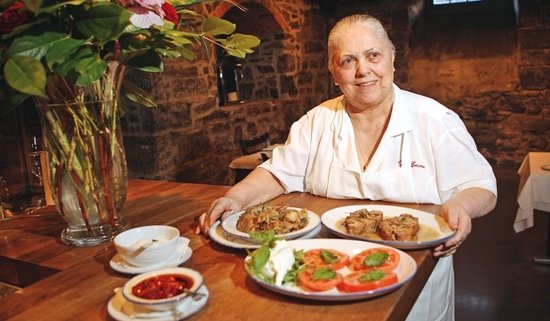 Emma showcasing some of her popular dishes.
(Photo: Montreal Gazette)
If there's one thing this city isn't lacking in, it's restaurants. In the last few years, Montreal's roster of trendy and diverse eateries has skyrocketed--traditional, fusion, tapas, comfort food--you name it, we've probably got it. Attracting some of the biggest players in today's culinary scene, Montreal never ceases to bring new and unexpected flavours to the table. However, the thing with trends is that they often die out just as quickly as they spread. Rare are the restaurants that stay open for decades, still delivering the same quality dishes and serving them by the hundreds. Amongst these rare gems is Montreal's famed Italian restaurant, Da Emma.