Montreal Mafia Factsheet
Nicolò Rizzuto: The Story Behind the Man
Montreal Mafia vs. Street Gangs-- A Conflict
Who Owns the Rights to Montreal's Streets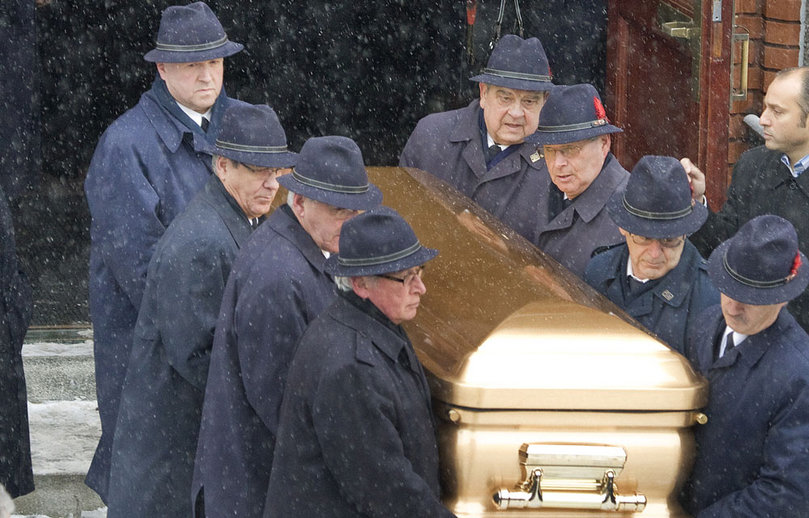 Nicolo Rizzuto Montreal Mafia Boss Shot Dead in Home MONTREAL, QC---November 24 2010--On the evening of November 10th 2010, Nicolo Rizzuto, an important figure in the Montreal Mafia, was shot dead in his home. Rizzuto was shot by an anonymous shooter hiding in the private wooded area behind his home in Cartierville.



After the imprisonment of his son Vito in 2006, people were nervous about what was going to happen to the state of Montreal's underworld without their Godfather. Nicolo Rizzuto's grandson Nick Jr was shot dead in Notre Dame De Grace on December 28th 2009. Following this tragedy Paolo Renda, Nicolo Rizzuto's son in law, was kidnapped in May and is yet to be found. After the disappearance of Renda, the Montreal Police warned Nicolo Rizzuto that his life might be in danger. After the death of Nicolo Rizzuto and the series of tragedies leading up to his death, the state of the underworld in Montreal is at stake and this issue will have a direct effect on the safety of Montrealers.

Montrealites is a website generated by students at Concordia University addressing Montreal culture and concerns. They have created a website with factual information, and forums with discussions boards where comments can be made.

###

The Rizzuto family history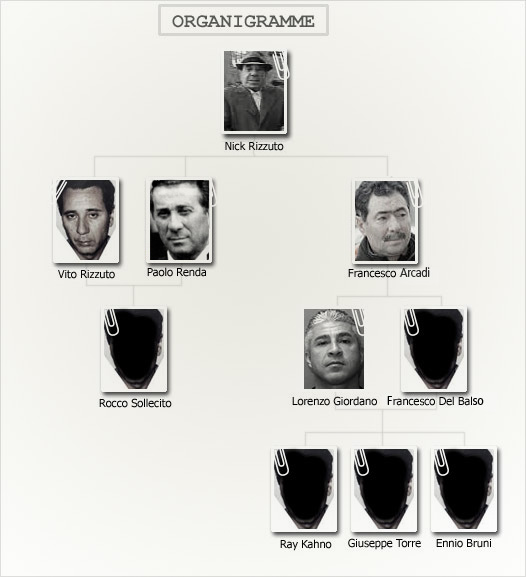 Montreal Mafia Timeline
- Late 50's - Rizzuto's come to Montreal from Sicily

- 1960's - Nicolo Rizzuto begins working alongside the Cotroni's of the Calabrian Mafia. Paola Violi, a member of the Calabrian Mafia, had an issue with Rizzuto (a Sicilian) working alongside them.

Within those years Nicolo Rizzuto goes to Caracas (Venezuela) and Sicily (Italy) for business, and establishes an international heroine pipeline with Cuntrera; another Sicilian Mob boss.

- Mid 70's- Quebec Governement establishes a commission of inquiry on Organized Crime. This puts many people in prison including the Cotroni boss and Paolo Violi. The Sicilians managed to escape the scrutiny.

- 1978- Paolo Violi is murdered a few months after his prison release. Vito Rizzuto (Nicolo's son) returns from Caracas to take over and restructure the Montreal underworld. Vito cleaned up the underworld and made alliances with other crime groups/ gangs, like the Hells angels.

- 1980's - The Rizzuto family makes a fortune through importing cocaine and Hashish, and investing in legal businesses such as hotels, restaurants and real estate.

- 1988 - Nicolo Rizzuto gets arrested for cocaine possession

- 2006 - At the top of his game, Vito Rizzuto gets arrested for a crime he committed in New York in 1981. He is extradited to the United States to serve a sentence of 10 years, in a medium security prison in Colorado. His sentence is said to end in 2012. After the arrest of Vito Rizzuto, the Italian Mafia Organization slowly starts collapsing.

- December 28th 2009 - Nick Jr. Rizzuto (son of Vito Rizzuto) is shot in front of a construction company on Upper Lachine Road in NDG. This marks the first incident of a series of tragic events for the Rizzuto family.

- May 20 2010 - Paolo Renda, the Rizzuto family's Consgliere and Vito Rizzuto's brother in law, disappears and is yet to be found.

- Nov 7 2010 - Two men and a woman are arrested on charges relating to a series of pizzeria and cafes bombings in Montreal's North and East end.

- November 10 2010 - Nicolo Rizzuto is shot dead through a window in his home on Antoine Berthelet street in Cartierville.

- Information for the citizens: If you witness anything mafia-related, don't get involved. Contact the SPVM Anti-Gang Squad as quickly as possible.