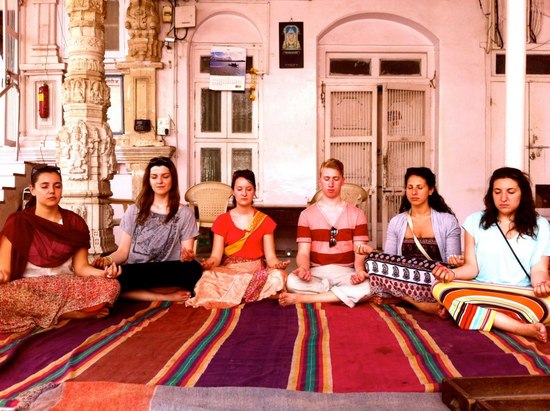 Proteins bars--check. Bottled water--check. Toilet paper, Nutella, money belt, pepper spray, antibiotics, Malaria pills--check.
Eighteen hours later, in May of 2013, my five close friends and I stood outside the Mumbai airport well after dark, beads of sweat dripping from our brows in the 35-degree weather. Our luggage full of "essentials" was glued to our sides as we searched for a van cab that could accommodate all of us.
But in Mumbai, no such cab existed. We were reluctant to split up, even if it was just for a 10-minute drive to the hotel. For months, we had heard horror stories in the media about India - from robberies, to gang rapes, to murders. "Why India?" our families couldn't help but ask concernedly. "It's dangerous. They're dangerous," they'd say. But we were adamant. For almost a year, we educated ourselves on the culture, the customs, even the languages. It was a fascination we couldn't properly explain.
In any case--our romantic notions aside--once we had suffered the dreaded Indian Visa application process, we felt we had reached a point of no return.