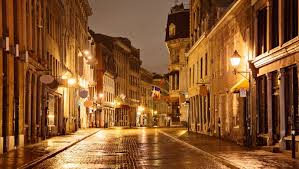 My previous articles have been an observation of sorts of love in the time of technology. My conclusion is that even with all of the new ways to communicate our love for each other, we are no better off now than we were twenty years ago. If anything, the facility has rendered us shallow with the attention spans of fruit flies.
For my fellow Montrealers, my review will be a wee bit more uplifting as I take you through the five best places to take your date in Montreal. I made it a point to go to each one of these places recently with my partner just to make sure I wasn't imagining things and thankfully (for once), I was right on the mark.
This city is positively thrumming with romantic energy, from the European charm of the Old Port to the endless selection of parks, museums, markets, cafés and shisha bars. After reading this, you'll agree that love isn't dead and Montreal's just plain hot (or something close to that). Let's get started!
1. The I-like-you-but-I-don't-know-if-I-want-to-invest-an-entire-evening-in-case-you-turn-out-to-be crazy-date
The mention of a café might sound boring, but this may because you are imagining sitting at a Timmy's, peering at each other from your Roll-Up-the-Rims. My favourite coffee joint is Café Myriade. Located on Mackay Street, just minutes away from Guy-Concordia metro station, it's a small haven tucked away between the buildings of downtown. The reason I am classifying Café Myriade as a romantic venue is due to the cozy nature of its surroundings. A smaller place means there are no overwhelming crowds and noise. During warmer weather, the terrace is open as well.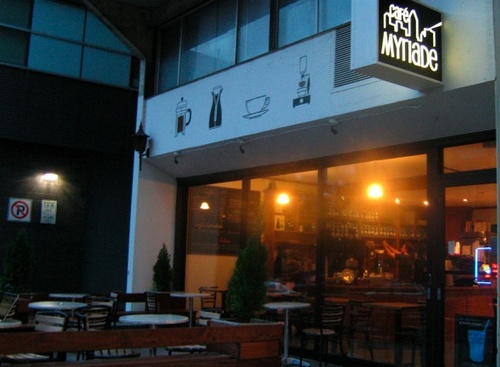 The quality of the food and drink plays a part in it being a great date spot as well. There is nothing worse than going on a date and grimacing at each sip of whatever it is you've ordered. You are not likely to have this problem here! The only downside is sometimes you might find yourselves waiting for a free table but in my experience, this has never been a deterrent because of the wonderfully friendly atmosphere and the robust smells of ground coffee beans and freshly baked pastries.
The whole point of a date in a coffee shop is because you want to keep it brief, especially in the event that you don't know the other person very well. In a smaller place, you are less likely to lounge around for hours on end. If you find yourself in a "bad date" situation, you can easily point out that there is a queue of people waiting for your table and that you should head out!
2. The let's-share-a-plate-of-something-and-gaze-into-each-other's-eyes date.
So after hogging a table for three whole hours at Café Myriade and annoying the other couples waiting in line, you find yourselves wanting to go out again with each other soon. There are so many wonderful places in Montreal to enjoy a romantic dinner that I'm going to cheat here and discuss two options. Each restaurant has a completely different vibe but still manages to be perfect for a date. The choice will be depending on your personality type.
Your first option is Porto Mar - a Portuguese eatery on Place D'Youville.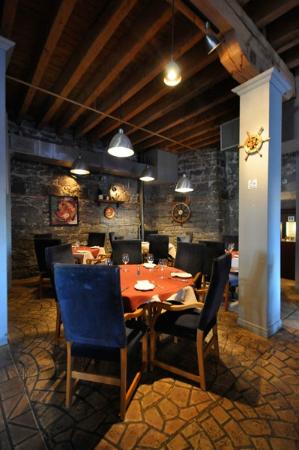 Quiet and understated, the stone structure and the ship's wheels adorning the walls contribute to old world romanticism. The house red wine is divine and the traditional Portuguese food is delectable. There are plenty of choices for people who don't necessarily enjoy seafood as well tasty desserts of the day. A meal here followed by a languorous walk along Old Montreal, especially on a warm night, translates into the perfect romantic evening.
Now, because quiet and understated isn't suited for everyone, another wonderful place is Saloon Supper Club. Located just steps away from Beaudry metro station, this is a jewel of the Montreal village.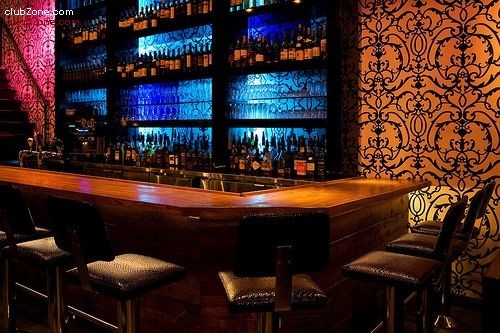 The music is thrumming but not too loud, the décor is an artfully exotic mix of jewel tones and faux-brocade, which makes it completely different from any place you've dined at in Montreal. There is a bit more versatility in menu prices too; you can keep things relatively inexpensive with their selection of burgers and fries, or you can opt for something a little fancier, for example their salmon tartare. Their drinks menu is something special. Each drink is a recipe specific to the restaurant that you will not find elsewhere and is worth trying out. The great thing about Saloon as a date joint is that it is impossible to get bored. From the flash of colors to the catchy music to the dubious drink names (a glass of Grumpy Papi, anyone?), you will not run out of things to comment on.
3. The I-want-to-appear-worldly-and-smart-date
Every city has museums, I know. Montreal isn't unique on that front. But the great thing about a museum date is that you get to talk and feel out each other's perspectives on not only art, but any other topic which may come up as you take in the new sights. This alone makes it better than sitting awkwardly in a movie theatre for two hours. The Montreal Museum of Fine Arts is one of my favorite places to visit because it takes your mind off homework and Netflix for a good hour and gives your thoughts a mini-makeover. This season, the museum has a special exposition called the Marvels and Mirages of Orientalism. It is the first ever major exhibition of Orientalism in the country, and features the work of the artist Benjamin-Constant. The colorful portrayal of Moorish Spain is breathtaking and will transport you to a faraway land that is both mystical and romantic.

The great thing about this particular exhibition is that it's very new to Canada which means you aren't likely to run into many experts on the subject. Therefore, you don't need to worry about not knowing enough about the art, because chances are, neither does your date! Even for those who aren't necessarily into art, they will still be able to appreciate the stories being told by each vivid painting.
4. The let's-try-something-that's-not-coffee-date
This is for the smokers. Yes, the smokers. The strict non-smokers will be annoyed with this one, but believe it or not, those same strict non-smokers can easily fall for their gorgeous, nicotine-loving pal (I speak from experience!). For those who aren't bothered by the idea of smoky environments and want to try something different, I recommend Café Gitana. A shisha bar that's been around for years, Café Gitana is in the heart of the Quartier Latin, on St-Denis Street. The interior resembles a cavern out of Arabian nights, with its oriental-style carpeted booths and low lights.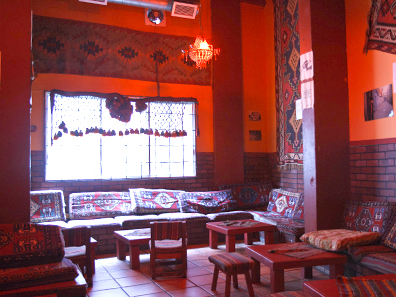 For those of you who have never heard of a shisha, it is basically a water pipe that you smoke with scented tobacco, or you have the option to use just incense. While there are certainly other places to smoke shisha around Montreal, Café Gitana is the better bet for a date thanks to the cozy yet exotic interior. For those who prefer not to smoke shisha, the café has a food and drink menu as well. The Moroccan mint tea is my favorite for its soothing nature. The sultry scent of the incense combined with the close quarters is enough to fuel romantic sparks, even if there weren't any in the first place!
5. The we-just-spent-the-last-24-hours-together-and-need-to-brunch date.
This is arguably a big favorite for many. This is when you're passed the getting-to-know-each- other stage and have become comfortable with one another; you are probably heading towards something a bit more serious. So, there are about a dozen breakfast and brunch restaurants strewn all over the city. Oftentimes, there will be a lineup for tables which can be a bit of a headache if you've only just woken up and it happens to be -20 degrees outside. A different option is the Jean-Talon Market.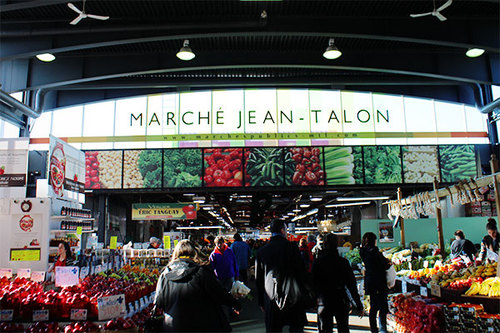 Even during the winter, the indoor market is a great place to walk around and do a bit of shopping. It helps that it always smells wonderful thanks to different kinds of food in various stages of preparation. The market has several places where you and your date can grab pastries or even crepes along with a steaming cup of cappuccino before you take a walk down the aisles and decide what to cook later that day. My favorite place? La Creperie du Marché. The fact that you can linger after breakfast is both practical and fun. The fact that it's a market, and not, say, Provigo, lends a whole new atmosphere that makes you feel like you're on another planet in which you can walk hand in hand as you survey the different types of coffees, spices, herbs and cheese.
All the places I have mentioned are less than twenty minutes away from one another via public transportation, which is further proof that Montreal is indeed a romantic city. In each neighborhood, you are bound to find a spot where you can cozy up to that special someone and not have to worry about prying or judging eyes because chances are, you're not the only couple there! According to Welovedates.com, this city was ranked #11 on its list of the most romantic cities of the entire world.
And no wonder!