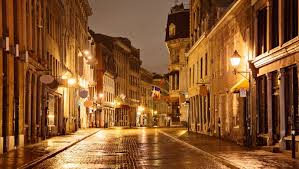 My previous articles have been an observation of sorts of love in the time of technology. My conclusion is that even with all of the new ways to communicate our love for each other, we are no better off now than we were twenty years ago. If anything, the facility has rendered us shallow with the attention spans of fruit flies.
For my fellow Montrealers, my review will be a wee bit more uplifting as I take you through the five best places to take your date in Montreal. I made it a point to go to each one of these places recently with my partner just to make sure I wasn't imagining things and thankfully (for once), I was right on the mark.
This city is positively thrumming with romantic energy, from the European charm of the Old Port to the endless selection of parks, museums, markets, cafés and shisha bars. After reading this, you'll agree that love isn't dead and Montreal's just plain hot (or something close to that). Let's get started!