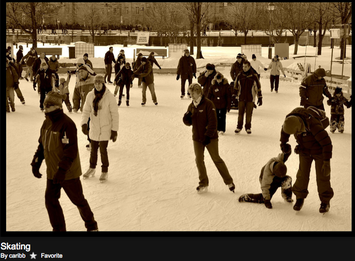 As the new editor of Montrealites Living section, I've decided to compile a list of possible topics to be written on. I'm also open to hearing your suggestions, what would you like to read or write about?
My wishlist of subjects include:
- the French and English languages in one place and its benefits and disadvantages
- Inexpensive activities such as outdoor skating rinks for winter and swimming pools for the summer heat
- Nuit Blanche: what it is, what you can do, etc.
- nightlife- local fun at night, something of interest such as a jazz club, a themed bar etc.
Please feel free to add to this list, I will be doing the same.
Image source: Flickr, 2010.