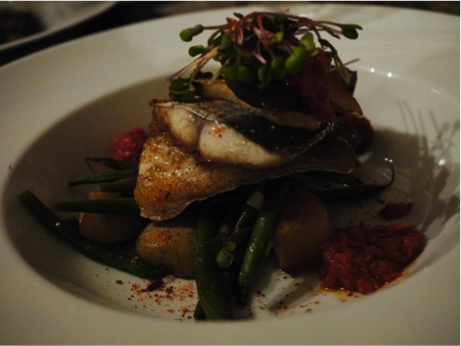 The second largest city in Canada after Toronto, Montreal is a hotbed of romantic spots and beautiful locations for any special anniversary. From luxury hotels to fine eateries to weekend trips away to nearby locations in Quebec, anyone can celebrate their anniversary in style in Montreal. Here are just seven ways to celebrate your milestone this year.
Fine dining
Treat your partner to a fine dining experience in the heart of the city. Our top pick of restaurants to dine in include the modern Europea for elegant European food and excellent service, Bistro Duo.D for a warm atmosphere accompanied by French cuisine and Chez Chose for its excellent Sunday brunch and a lovely ambience from its outside patio.
A special gift from Rue St-Catherine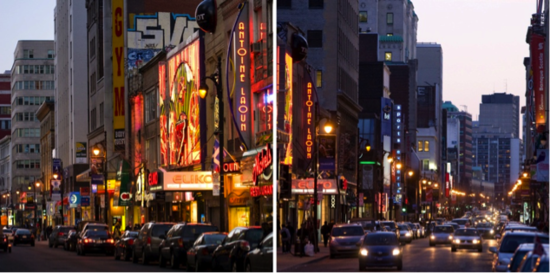 Montreal has some of the best shopping locations in Canada, from quirky boutiques to large, gleaming shopping malls. Walk along the Rue St-Catherine, widely known as a shopper's paradise, for lines of fashionable boutiques and up-to-the-minute shops as well as a number of popular shopping plazas such as Simon's department store.  Montreal's contemporary art museum and other cultural landmarks provide nice stop-offs during your shopping trip.
A whale watching trip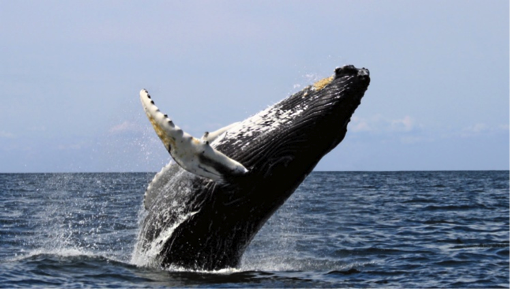 If you fancy getting out of town for the weekend with your loved one, head to Quebec City for a spot of whale watching. Watching these magnificent, elegant creatures in their own habitat is an emotional experience for millions of spectators each year. A popular whale watching hotspot is Gaspe Bay, at the mouth of the St. Lawrence River. Giant humpbacks, white whales and beluga whales are just some types which visit these shores.
Luxury hotels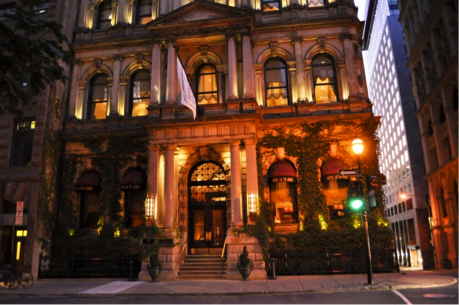 Relax inside your own luxurious suit, decked out with mod cons and fine linen to rival the best of London hotels accompanied by some good old fashioned Canadian hospitality. We recommend the Hotel Le St-James on St-Jaques, the plush Fairmont the Queen Elizabeth or the grand and contemporary Sofitel Montreal Golden Mile.
Camping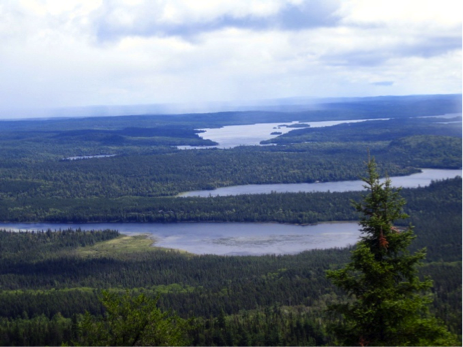 Camping may be worlds away from a luxury hotel, but sometimes the beauty lies within the basics. Montreal provides ample stunning scenery and lush green spaces for some escapism and adventures in the great outdoors. There are a number of camping spots close to the St. Lawrence River including the KOA Bas St-Laurent and the Camping Baie Du Diable or La Cle de Champs further inland.
Go to a show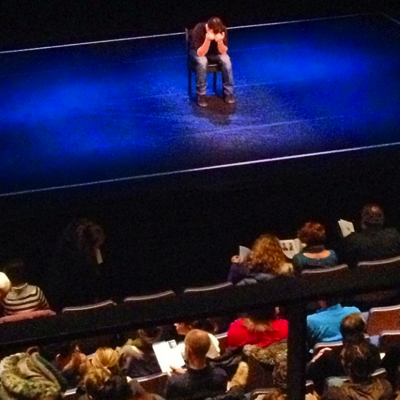 Celebrate your milestone within one of Montreal's fine theatres and concert halls for a memorable night. From comedy shows to dance performances to evocative plays, you can catch a good show all year round. The performances at the Comedyworks just off Rue St-Catherine are always well received within a warm atmosphere whilst the Theatre du Nouveau Monde offers more classical theatre shows, housed within its grand building.
A trip to the beach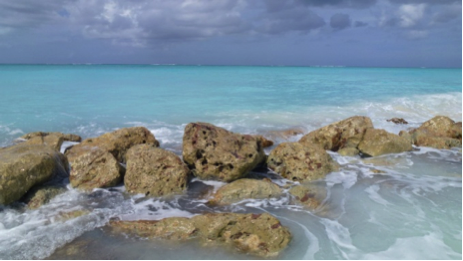 Dig your feet into white golden sand at one of Montreal's many popular sandy beaches. Many are easily accessible from the urban sprawl by subways, buses or road including the Cap St. Jaques Beach, Clock Tower Beach and Montreal Beach Plage Dore at Ile Notre Dame.