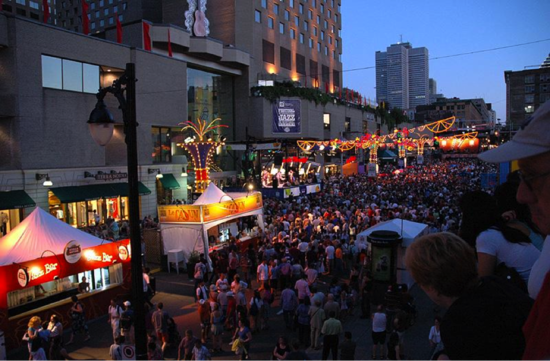 It's the question that has been on everyone's mind this last month: Why is it so cold? While Montreal and Canada as a nation has never experienced what could be described as a warm or even mild winter, this season has certainly been pulling the proverbial.
Our retail sector has certainly suffered with the bad weather and ice storms, with Dollarama providing the latest signal that the fourth quarter was severely negatively impacted. The chain was forced to temporarily close 80 of their stores amid storms and power outages in Eastern Canada.
Aside from the economic damage the chill has caused us, the impact on the residents of our fair city has also been negative, with the harsh outdoors causing many of us to hibernate indoors until the bright days of Spring are upon us once again. If you're struggling with the ongoing chill, here are a few ways of keeping the festive cheer going personally - long after the festive season has left us.
Keep Active
Its no secret that Winter is the time of year most of us struggle with keeping fit, active and healthy. The temptation to gorge on the cookie tin and curl up on the couch under a blanket at night is - we admit - pretty high - but don't succumb to it one hundred per cent of the time! In Winter due to lack of sunlight and associated physical exercise it is more important than ever for us to embrace fitness and healthy living. This doesn't need to mean eating boring, unappetising salads or trudging to the gym miserably in the freezing cold. Now is a better time than ever to do something different and put a 'spring' (see what we did there?) in your step!
How about trying Hot Yoga for an exhilarating way to beat the chill? Or dancing your way through winter in a feisty samba or salsa exercise class? If you can't face leaving the house, there are some fantastic (and fun!) exercise DVDs you can do from the comfort of your living room.
Food wise, try roasting some hearty vegetables like butternut squash, sweet potato, carrot and onion with some gentle spices and a drop of olive oil for a deliciously healthy side dish to some grilled meat or fish. Trust us - come Spring, your body will thank you for keeping fit and healthy during Winter. Its Healthy foods are also one of the best ways to keep your mind sharp and stay positive. on dull weather weeks!
Set goals
Setting personal and professional goals is a great way to productively spend those cold weather evenings in. It helps you to clarify your thoughts, get some vision for the future and most importantly set the right direction for your future year. Try downloadingDownload a personal goals planner online to use as a template.
Our city has SO much to offer, and this sometimes isn't apparent. To find out about what is happening in Montreal, visit sites like  for news and updates on all upcoming attractions.
You can also get some perspective by planning your summer vacation and realising that we aren't living in the land of Eternal Winter! (Even if it does seem like that sometimes.) If money is tight why not consider a 'staycation' in Montreal this Spring or Summer?
Image 1:
https://www.google.com/search?as_st=y&tbm=isch&as_q=montreal&as_epq=&as_oq=&as_eq=&cr=&as_sitesearch=&safe=images&tbs=sur:f#facrc=_&imgdii=_&imgrc=YwHlYz2cqzQRyM%253A%3BXK3Jzv6Hf4QVYM%3Bhttp%253A%252F%252Fupload.wikimedia.org%252Fwikipedia%252Fcommons%252F3%252F37%252FMontreal_night_view.jpg%3Bhttp%253A%252F%252Fes.wikipedia.org%252Fwiki%252FMontreal%3B3793%3B1380