Fun Reads About Fitness for Women and Men
Women's Health Magazine
Women's Health Magazine website, http://www.womenshealthmag.com, is  dynamic and entertaining. Even so, it contains useful information on women's health and fitness issues, such as nutrition, beauty and training sessions.  The information can be presented in forms of articles or videos, both casually and formally. It has a little bit of everything, including a "30 day abs challenge" http://www.womenshealthmag.com/fitness/abs-challenge or even a list of little indulgences that won't ruin your workout!
This site is great for women who are not keen on reading lengthy articles filled with facts, data, or statistics. Instead, it provides is a quick, fun and efficient way to get information on whatever you're looking for concerning fitness and/or health.
WHEN BROWSING:
- Try to stay focused on the "fitness" category, since it is orientated towards working out and not trying to advertise the latest beauty products.
-Don't be intimidated; get motivated!
---
Men's Health Magazine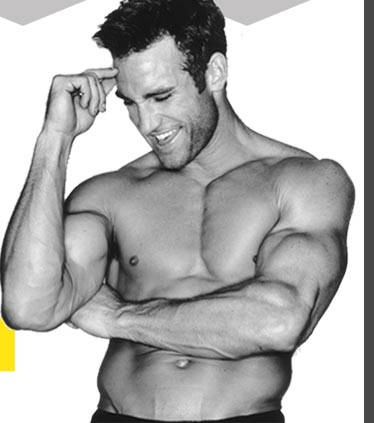 (Caption from Men's Health Magazine online)
For any guy who is looking for a new and exciting workout  http://www.menshealth.com is a site worth visiting. After all, you would not want to miss out on learning how to "trick your DNA into building more muscle http://www.menshealth.com/mhlists/overcome-body-issues/index.php  or knowing "the six muscles that you simply cannot ignore"  http://www.menshealth.com/mhlists/powerful_small_muscles/index.php.
Like its sister site, Women's Health Magazine, Men's Health Magazine Online is easy to read, fun and informative.The website is useful when planning a workout that exceeds hackneyed macho workouts such as bench-pressing or weight lifting. Do not fret; you will still feel like Rocky at the end of these sweat-inducing routines!
Additionally, the site includes a section on nutrition, sex and health which are always an enjoyable read; but again,the "fitness" section provides a plethora of information that you will need when planning your workout.