By Virginia Bostock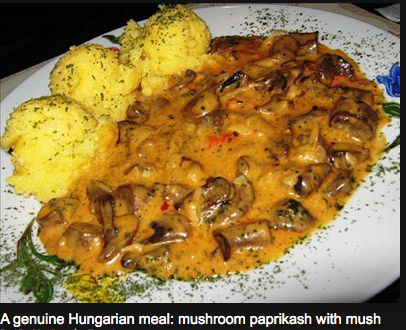 Image source: flickr
Montreal's newest Eastern European population has recently shifted to the working class neighbourhood of Côte-des-Neiges. Geographically located at the centre of the island of Montréal, Côte-des-Neiges is bordered by Decelles Avenue to the northeast and the Notre Dame des Neiges Cemetery to the southeast, Westmount to the southwest and the juncture of Chemin de la Côte-des-Neiges and Chemin Queen Mary. The Eastern European population of Canada amounts to only 8.5% of the population and represents less than 3% of Montréal's population.
In response to customer needs in the area, a large Eastern European grocery store - delicatessen serves customers of Russian and East European ancestry. With fresh product from naturally smoked sausages, homemade sauerkraut, sprats and stuffed grape leaves and canned items such as chestnut purée, pumpkin seed oil and white cherry preserves customers of Bucharest Delicatessen on Decarie Boulevard are well supplied to create authentic family favourite meals.
Montréal, with its reputation for having some of the best restaurants to be found in one city, does not disappoint. Epicureans from all corners of the world are represented in Montréal and those with a taste for authentic Eastern European cuisine have a number of brilliant choices.

Continue reading for recipes...