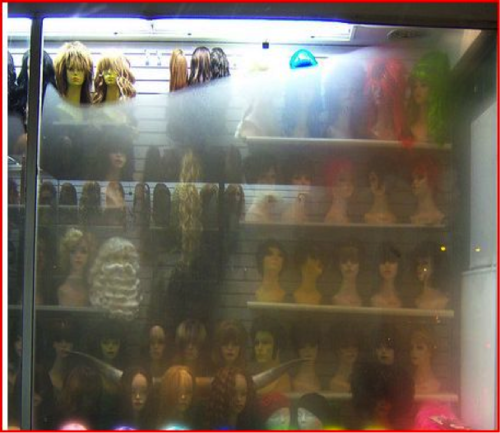 In business and in general, we often get complacent with routine. We are fearful to venture off into new and innovative projects, because status quo is so comfortable; and when we experience rocky periods, we tend to endure the storms instead of diverting paths for more lucrative possibilities, as the fear of entering unchartered territories hinders the possibilities of greater successes.

I was such a person. Two decades ago, I started a wig company. Since a large percentage of clients require wigs for medical reasons, I wanted to offer the most natural wigs available in the market. After extensive research in this industry, I found a supplier that manufactures remarkable wigs, unlike any others I have examined. They purchase the raw hair from Russia and send it to China for manufacturing. Over the course of years, I have developed an excellent rapport with this supplier and a loyal clientele base.

Sounds great, doesn't it? Yes and no. Yes, that these wigs are unparalleled in quality and therefore much in demand, so business has been successful. No, because the prices have skyrocketed while the quality has declined (even though, to the best of my knowledge, this supplier still offers the best quality). I have been unable to comprehend the reason for inferior qualities. The hair on Russian woman hasn't deteriorated, so why have the wigs? My only speculation was that China and/or others have been mixing the Russian hair with inferior hair quality.
But as long as the production remained oceans away, my knowledge of the quality relied on third hand information. After several years of contemplating, I decided to manufacture my own line of wigs right here in Toronto, which would enable me to have complete quality control.
One individual who has inspired me on this journey is Michael C. When the manufacturing industry in North America deteriorated, enterprises closed down their local plants and subcontracted in China. Michael however, went against the popular trend: While business owners scrambled for competitive labour costs, Michael focused on quality and started his own plant right here in Toronto, manufacturing frames. "By doing so you have complete quality control in addition to guaranteeing expedited delivery."
Indeed, Michael rose from a garage start-up to a 200, 000+ square foot plant in Toronto, employing 500 people. His company is one of the world's largest in his industry, with clients such as Wal-Mart, Target and Homesense.
Although dealing with China has tremendous cost benefits, the downside can be detrimental. If the shipment arrives tardy and is faulty, you lose the sale. With such an overflow of competition in today's economy, you want to minimize errors as much as possible, and the best way of doing that is by monitoring the process from start to finish. Companies that honour the promised delivery time and produce unparalleled products have in the end proven to prevail.

As I write this article, I have just commenced this project. All beginnings are arduous and the cul-de- sacs I am encountering are more than I anticipated. "For a super natural wig, you need Russian hair, and only the Chinese can sew it:" the mavens have been informing me. But I will not surrender to all that nonsense. I am determined to move forward and think outside the Iron Wall. After all, hair is not a rare commodity, and it's not rocket science to sew a wig.
As Michael said: "Whoever tells you this is impossible, tell them that 'impossible' is not part of your vocabulary. Oh, and by the way, do you know how to sew wigs?" Not at all, I replied. "Well," he continued, "to train others, you must first know the trade." And so the art of wig making has now crept into my life.

I look forward to informing you more, but I will have to have relegate that to a sequel article when hopefully this project becomes a reality.