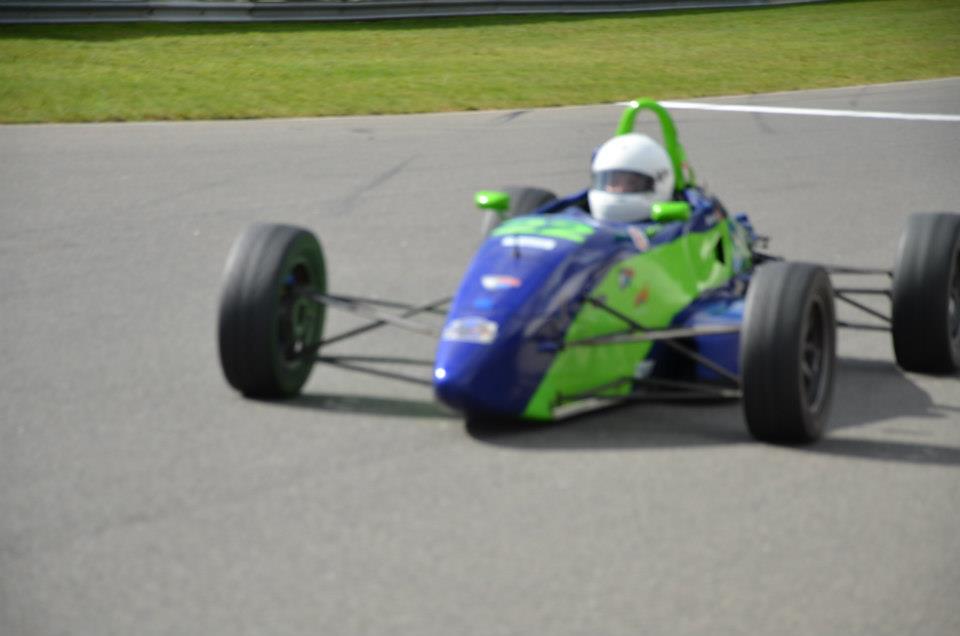 Packing a trailer and sending your team off to a race you can't attend is strange. That's what happened. For the Calabogie race, my father and I could not make the race, which was actually kind of sad. Nonetheless, we loaded the trailer and truck in record time and sent Duncan and the team on their way! 
The curse of Trois Riveres seemed to have carried over to Calabogie. Calabogie is about one hour west of Ottawa. A long complex circuit with 22 turns that poses a big challenge to unfamiliar drivers; it's incredibly frustrating. Duncan had qualified thirteenth for the first race; however, during the race, Duncan spun off track when he hit an oil spill from a blown engine. He had been four in a train, in ninth place. He hit the brakes as he spun and the others just made it by. When I heard about this, I reminded him that he still had four corners on the car! It could have been worse. He finished thirteenth in the race.
On Sunday, Duncan's knowledge of the track improved and so were his lap times. He qualified thirteenth and managed to finish ninth in the race on Sunday, which is actually quite good, considering the layout! The good news was that we were fourth in the Quebec Championship after that race!