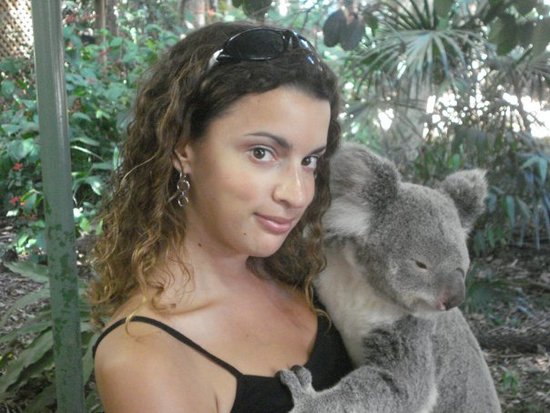 My name is Gemma Cocomello, I am 30 years old and not ashamed of it! I was born and raised in Montreal and have lived my whole life in the Ville Saint-Laurent area. I am the youngest of three and the only daughter. I was my parents' third and final attempt for a girl. My father was born in Italy and my mother in Argentina. Looking back at my life I've learned that everything happens for a reason and what may seem unfair and impossible at that time, has a way of working itself out. Marilyn Monroe once said that things fall apart so better things can come together. Perhaps I'm getting too ahead of myself, how about we start from the beginning.
Growing up I was quite shy, loved to read and didn't have the best social skills. I began to come out of my shell when after I graduated high school thanks to my big Italian family filled with crazy cousins and protective brothers. Most people I've met after the age of 17 don't believe me when I tell them I used to be painfully shy and anti-social. At times I still feel like that shy, awkward girl. I guess deep down inside our insecurities and anxieties never fully leave us.
I was always (and still am) a dreamer and have a wild imagination. I believe this began thanks to my favorite movie The Wizard of Oz. A film that teaches us that it's okay to dream over the rainbow and think a little differently than everyone else. I'm still looking for my very own pair of ruby slippers but I have yet to give up that dreams to come true, we just have to keep believing and never give up. It can be quite difficult to stay positive in a world constantly filled with negativity, and though there have been moments when I've let the negative crush the positive, I quickly snap out of it and let positivity triumph.
One of my passions is watching old movies. I'm just so fascinated by the world of old Hollywood and the talented actors and actresses that lit up the screen. They got famous through hard work, without today's social media and reality television. Some of my favorites include: Marilyn Monroe, Audrey Hepburn, Elizabeth Taylor, Bette Davis, Grace Kelly, James Dean, Judy Garland, Humphrey Bogart, Spencer Tracy, and Jimmy Stewart just to name a few. I'm a huge fan of Alfred Hitchcock films. He was a talent way ahead of his time and created classic films than no one else could've pulled off. Most times I'd rather watch an old film that I've seen dozens of times over the latest Hollywood film craze.
Another passion of mine is travelling, which I inherited from my father. I travelled several times to Italy with my family when I was younger and began travelling on my own at the age of 21. I got the opportunity to travel frequently thanks to my first job in the tourism industry. I was lucky enough to get the chance to travel to lovely destinations, at times even for free. During my three years at the company I travelled to: Las Vegas, Mexico, Costa Rica, Jamaica, Vancouver, San Francisco, Edmonton, Cuba, Barbados and Chicago. These places were lovely and each had their own scenic beauty and incredible sites, but I was tired of taking the same type of trip and wanted something different. I wanted to travel to more exotic destinations like Asia, South America, Australia, Africa, Middle East, etc.
Someone must have heard my wishes; at the company Christmas party there was a draw for two tickets to Asia and guess whose name was called, mine! And off to Asia I went- China to be exact, with my parents. We got to walk on the Great Wall of China, marvel at the Terracotta Warriors in Xian, and shopped our way through Shanghai. It was a memorable trip that increased my hunger for travel. After that voyage I decided it was time for me to break free (at least temporarily) from the uneventful life I was leading. I was twenty-four years old, single (which at that time felt like the end of the world), not happy with my job and feeling restless. I left my life behind to do something I always wanted to do, working holiday abroad in Australia.
Most people (if not everyone) thought I was crazy to move to the other side of the world where I did not know anyone and away from my comfortable life. But nothing was going to stop me. My first few days in Australia were rough but I quickly bounced back. I met a lot of friends who also left their lives behind and who shared the same passions as I did. Living alone in a foreign country did have its challenges; it wasn't all beach parties and hot surfers. There were times I became extremely homesick and lonely, but in the end I got through it and left with nothing but great memories and an even broader mindset. Hearing other people's travel stories made my travel bucket list grow into more of a novel than a list. During my time abroad I was lucky enough to get the chance to travel throughout most of the Land of Oz, parts of New Zealand, Singapore and Fiji. I also got the chance to spend a month with my father in Dubai, who was living and working there at the time.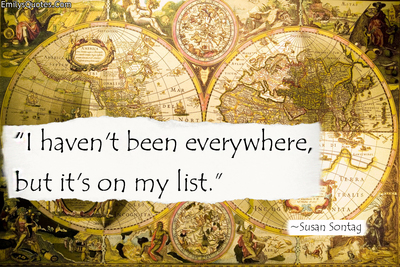 When I returned home from Australia I felt very confused about my life. I didn't know what I wanted to do and what direction I was headed in. As much as I missed my home, family and friends, I was feeling restless and had the urge to move abroad again. . I took creative writing classes through Concordia University's continuing education for fun and to pass the time. It was my first time in a classroom in over five years and surprisingly I enjoyed them. I was always an average student and not exactly a fan of school. These courses made me interested in school and I thought- why don't I try to go for my first ever degree.
I decided to return full time to school and pursue a degree in something I was always interested in, English Literature. While registering I discovered the Professional Writing program and figured that the programs would work well together (and they definitely do). It was overwhelming at first and I was worried that I was too old. I'm now proudly completing my last year and couldn't be happier with my decision. I've made new friends, received better grades than I ever had, and feel an overwhelming sense of accomplishment. My ultimate dream is to become a travel writer because I feel as if it would be wonderful if I can get a job that combines my three main passions in life: reading, writing, and travelling. A girl can dream right! This once again brings me back to watching Dorothy Gale singing "Somewhere Over the Rainbow".
I also dream of completing my travel bucket list, perhaps one day take an around the world trip. Although I've been lucky to travel to many wonderful places such as: Argentina, Italy, Brazil and all over the Caribbean, I still feel as if I have a lot more to see. The world is a beautiful place filled with so many splendors and its just waiting for me to explore it.
Unfortunately I had to learn the hard way that sometimes life has a different plan for us. John Lennon once said "Life is What Happens to You While You're Busy Making Other Plans". He's definitely right about that! I lost my father suddenly from a heart attack in 2012. To say this was traumatic is an understatement; it was a truly horrible experience. Losing my father has made me realize how short and precious life is and that we sometimes take it for granted. When everything around me goes wrong and I feel like life is terrible, I take a moment to be thankful that I still have one. But with losses there are also gains. I am a proud aunt to 3 (and soon to be 4!) beautiful children who I love dearly. Life really does have to continue on and I intend to move forward with my head held high and seeing what's in store for me.
Now that I'm 30, I feel as if I am at a new stage in my life, a sort of new beginning. Thankfully I live in a time where 30 isn't considered too old and my goal for my thirties to be a bigger and better version of my twenties. I still haven't met the "One" but I haven't given up. I simply have to keep kissing a few frogs until one of them turns into my prince charming and not just another court jester. I often need to be reminded that real life is not like the (way too many) movies I watch. Unfortunately in real life if a girl shows up out of nowhere on a guy's doorstep asking him to love her, she will most likely be escorted by the police. But it doesn't hurt to hope and dream.
I often think of one of my favorite films, It's a Wonderful Life, a great movie with important messages. That every person and every action impacts not only our lives but those around us as well. Another is that we don't realize how wonderful our lives are. We all have a purpose in this world, sometimes it just takes us a little longer to realize what it is. As I continue to live out my autobiography, I intend to find out what mine is. Maybe my real story is just beginning. Perhaps life really does begin at 30.