by Christine Fournier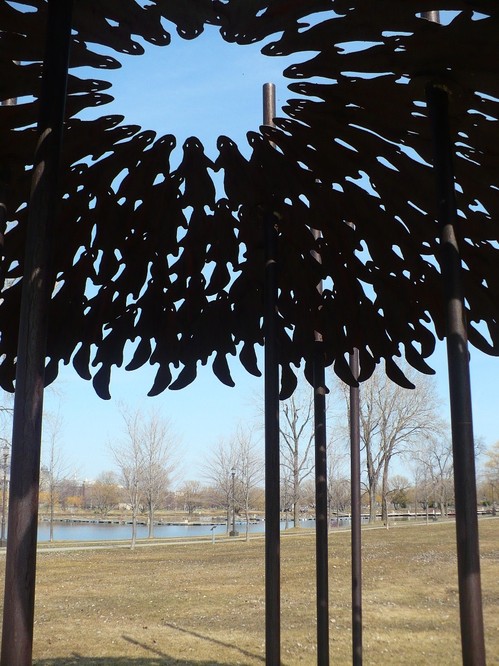 Museums rarely permit visitors to touch works of art, but this one only says not to climb them. Personally, I love going to museums to look at paintings, photographs and sculptures and will admit the urge to touch pieces can barely be resisted in some cases. Few museums allow the public to touch pieces, though when they do many take advantage. I believe that touch can only enhance the experience of looking at beautiful pieces of art.
The Musée de Plein Air de Lachine is an outdoor museum that is part of the Lachine Museum. A section of this open-air museum can be found in Park René-Lévesque. The park is located on a long peninsula which extends into Lac St.Louis. There are 22 scale art pieces made of metal, wood or stone which run along a 4-kilometer path. The path is divided by a small grass strip so that pedestrians and cyclists can enjoy the park without getting in each others' way.