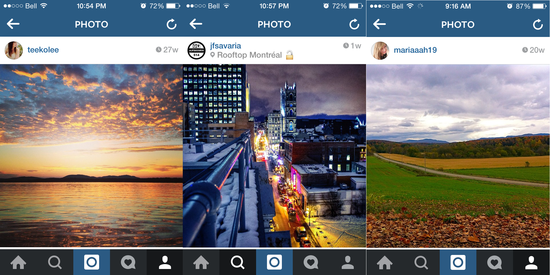 ("It is a new art movement of new photography facilitated by this electronic medium." From left to right: @teekolee, @jfsavaria, and @mariaaah19.)
#Letmetakeaselfie: share it with the world, gain a few likes, and gain a few followers. #Wanderlust: document your life and travels. #Goodeats: show everyone what you're eating, where you're eating, and when you're eating it. #Citylandscape: capture the beautiful city that you live in.
#Artistic movement? Instagram can be used to document the user's life through photographs. In many cases the photos are taken with precision and filters are added with tact to create truly beautiful photographs. Can this movement of photographic documentation be considered as art?