By: Skittles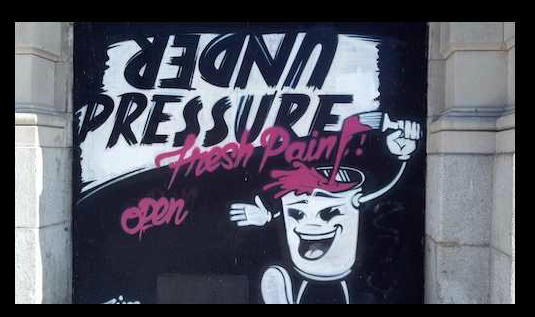 The answer for last week's quiz was Aerosol Funk.
Today's puzzle features a well know icon in Montreal, with a twist. It is very common for graffiti artists to put their own renditions of pop culture up on walls all over town.
For those who haven't figured it out, the reason there are so many murals around Foufoun Electric is because every year they graciously donate the space for the artists participating in the Under Pressure Graffiti Festival to strut their stuff.


provided by flash-gear.com