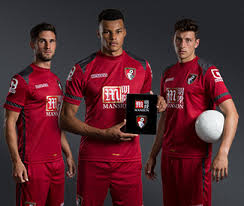 Twenty-first century entrepreneurs require global vision, a vision where dominance only the bottom line and fully realizing the potential of your brand requires imagination and agility, crossing borders and extending market domains.
Few brands achieve a winning global formula, one that comprises of flexibility and brand identity; old-school promoters perceive market expansion as offering more risk than reward, or brand dilution rather than domination. However, entrepreneurial success in 21st century global markets demands Olympian agility and fitness. A case study in global excellence, Mansion Group, an online gambling company based in Gibraltar, is a success story worthy of examination.
Founded in 2003 by private investors, Mansion quickly made a notable presence in the online gambling community, establishing MansionCasino.com. Soon after placing their bets in this domain, Mansion Group crossed borders into traditional media, joining forces with Fox's Poker Domain Challenge, gaining international media exposure and street cred through targeted television programming. Today, the company offers five online casinos in its brand portfolio, including, Cansino, Club777, LesACasino, MansionCasion and SlotsHeaven.
Mansion Group has pushed online gaming into a number of visible arenas, including music, television and sports. Recently, Mansion Group signed a sponsorship deal with two premier league clubs, Crystal Palace F.C. and AFC Bournemouth; a sponsorship that moves their online gaming brand into the gladiator field of the football arena.
Thrilled to have Mansion's sponsorship and exposure, Rob Mitchell, AFC Bournemouth's commercial director noted, "Today, Mansion Group has become one of the biggest names in the online gaming industry with a history of sporting partnerships." Both partners benefit through Mansion's sponsorship and gain visibility by bringing the online gamers out of virtual reality to the raw field of the premier league clubs and directing football fans online to Mansion's virtual premier casinos. This is the kind of agility one expects from the player on the field, and this kind of entrepreneurial agility, to make unexpected moves, in the form of sponsorships, expands the company's global presence and recruits new players.
Fittingly, Mansion.com's slogan is "Where the world plays"; and where the world plays, you will find Mansion Group dominating the game and demonstrating entrepreneurial excellence.
Survival is a thin line, too thin, and barely perceptible when reaching for entrepreneurial success. Only the weakest companies perceive this as a measure of success. The danger in doing so is that failure becomes your bedtime companion, the monster in your dreams. Before you begin to create your brand, consider looking toward models of success. Mansion Group shows the way toward entrepreneurial ingenuity.