By Bianca "Fiasco" Marques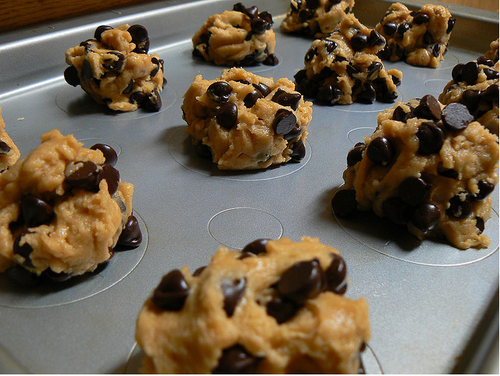 2 ¼ cups flour
1 tsp baking soda
1 tsp salt
1 cup butter
¾ cups sugar
¾ cups brown sugar
2 eggs
1 tsp vanilla
1 ½ cups of chocolate chips/dried fruit/chocolate bar pieces/nuts/candy/marshmallows/etc.
Preheat oven to 350˚ Mix all the ingredients in order in a large bowl with a silicon spatula. Use a teaspoon to spoon batter onto ungreased baking sheets. Space the cookies at least 1 inch apart. Bake for 8-10min or until golden brown.