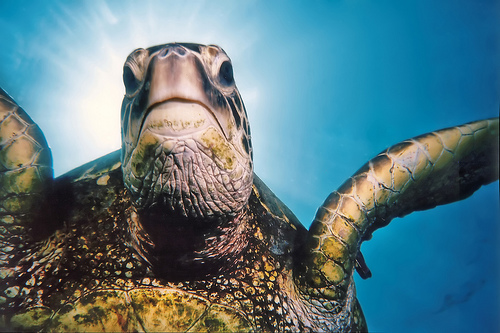 By Celia Ste Croix


The following article does not make claims of expertise on the subject matter.

The world's oceans are full of garbage.

There is no plan to clean it up and the problem is growing.
In 1997,
scientific researcher
Captain
Charles Moore
was the first to report witnessing huge collections of floating garbage in the
Pacific Ocean
. GyreCleanUp.org estimates that 11 million tons of plastic pollution is floating above and below the surface just in the North Pacific Gyre alone.
Eighty percent is of this garbage is land-based refuse and the remaining 20% is discarded directly into the sea or at the coast by pleasure cruisers, the military and maritime industries. Less than 5% of all plastics in the world are recycled. The rest go into landfills, clutter the landscape and
pollute
the gyres where they break down where
marine life
ingests them.
In 2006, the
United Nations Environmental Program
(UNEP) reported that there were approximately 46,000 pieces of floating
marine debris
in every square mile of ocean. It is extremely difficult, however, to measure the exact amount of garbage floating in the world's oceans because the area is so vast and the debris moves, making it impossible to accurately map. The
North Pacific Garbage Patch
was estimated in 2007 to cover an area slightly smaller than the province of
Quebec
. It is assumed to be larger now.