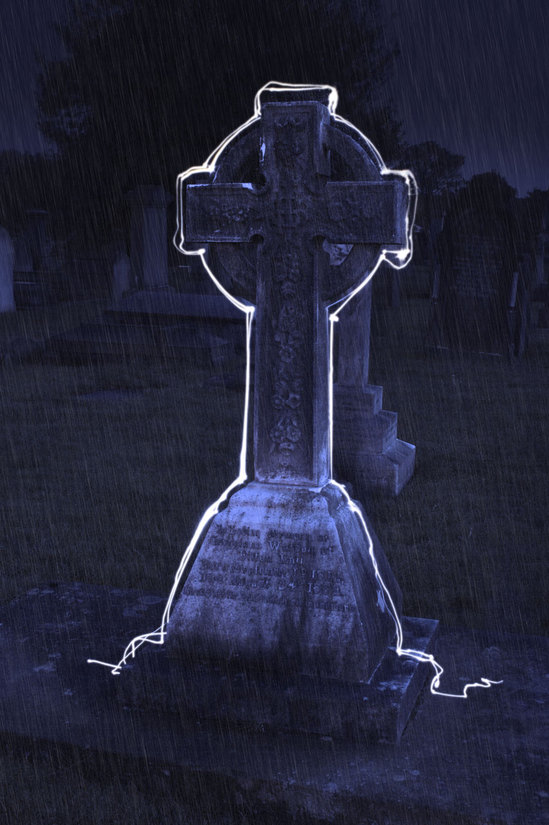 by Manuela Dohmen
Everyone loves a good ghost story. Camping wouldn't be the same without a gang of story-tellers huddled around the campfire roasting marshmallows on sticks, trying to out-scare one another. But here at home, if we're in the mood to hunt down ghosts we don't have to pack up the tent, the canned food, and the sleeping bags and head for the boonies; Montreal has its share of ghost stories and haunted places. In fact, Montreal is considered the most haunted city in all of North America. It is not surprising. With our 300 year history, we've had our share of tortures, executions, and hangings.
Why are people so drawn to stories of ghosts and haunted places? These stories serve as a vehicle to keep alive the memory of a place. They communicate significant cultural and historical information. These personal stories reflect the realities of the times the ghosts lived in: pestilence, ignorance, innocence, and brutality. Violent death is usually a factor in becoming a ghost, and the spirits return to complete unfinished business or to warn the living.
Haunted places have become lucrative tourist attractions and in almost every city you will find ghost walks drawing the curious to see and learn. Montreal has a few such walks that cover the Old Port, the Mountain, and the downtown core.
Come with me as we visit the top twelve haunted places in and around Montreal and learn the stories of the poor souls unable to rest.
These are but a few of the many places in and around Montreal that are considered to be haunted; the stories condensed for space considerations. We can't be sure how much is true and how much is legend; those things are best left to the experts. If you are interested in learning more about these and other stories, you might like to participate in some of the entertaining ghost tours and ghost hunts run by Fantômes Montreal Ghosts a professional tour company specializing in "creepy" Montreal. They offer tours of Old Montreal and Mount Royal. A new tour covering the downtown core is set to begin on May 3, 2014. Through them, you will learn the legends, mysteries, and secrets of those that went before and cannot leave Montreal. Information on the various tours can be found at: http://www.hauntedmountain.com/ and http://www.fantommontreal.com/en/ .
I invite you now to take a moment and participate in a fun survey by answering the questions below.