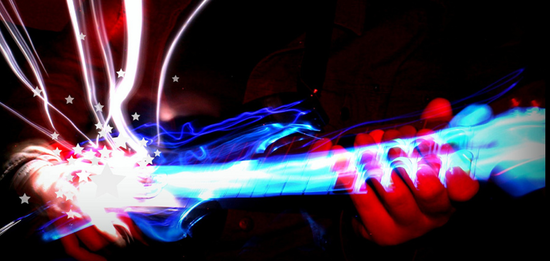 Performing At Drummondville Metal Fest V
LIVE LINE UP - L-R - Andrew Fullerton - Guitar | Tom Emmans - Vocals | Joe Mullen - Drums | Jake Fortney - Bass |  Bo Luther - Guitar (photo credit - Lana Nimmons - feinics.com)
Ontario melodic death metallers ODIUM are kicking off 2013 with multiple show dates in the province of Quebec along with a performance at this year's Drummondville Metal Fest V with the provinces top metal talents Cryptopsy (Montreal), Ghoulunatics (Montreal), Bookakee (Montreal), Chariots of The Gods (Gatineau), 101 Proof (Montreal), Trollheims (Trois-Rivieres), L'Habit Me Suce Le Moine (Drummondville).
In additional news, ODIUM are offering their latest track 'Blue Channel' for FREE DOWNLOAD exclusively on SMNNews.com at the following location here. The emotionally charged and ripping tune is from the band's latest album 'Burning The Bridges To Nowhere'.
Music video - 'No Way Out' directed by Chad Archibald of Black Fawn Films (HED p.e., Kottonmouth Kings, Arise and Ruin, Farewell to Freeway).
Show dates
Jan 24, 2022 - Piranha Bar - Montreal, QC - w/ Fallstaf, Branded By Pain, Endvade - Show Details
Jan 25, 2022 - Bar Le Scanner - Quebec City, QC w/ Mountains Unfold
Feb 8, 2022 - Bar Le Magog - Sherbrooke, QC
Feb 9, 2022 - Drummondville Metalfest V @ Salle Gaston Mandeville - Drummondville, QC - w/ Cryptopsy, Ghoulunatics, Bookakee, Chariots of The Gods, 101 Proof, Trollheims, L'Habit Me Suce Le Moine - Show Details
Feb 10, 2022 - The Atria - Oshawa, ON - w/ Fallen Legion, Dead 3 Days - Show Details