"MADE IN IRON: Present Live After Death: The Iron Maiden Experience 1984″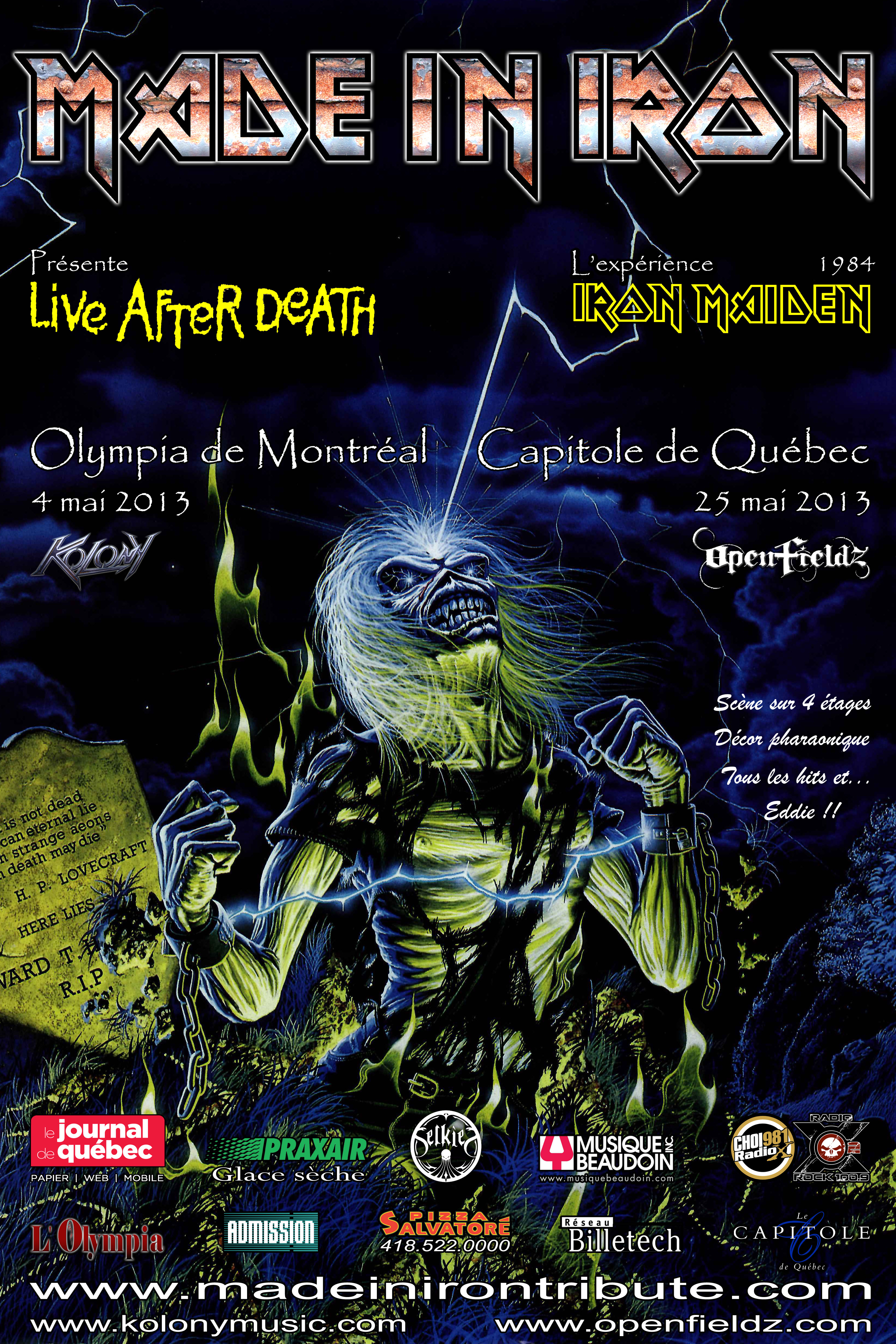 MADE IN IRON (formerly known as Power Slaves) are proud to announce they will be returning to Montreal on May 4th at L'Olympia and May 25th in Quebec City at Théâtre Capitole with its renowned Iron Maiden tribute show that showcases an experience like no other homage in North America. Experience 1984 Iron Maiden once again!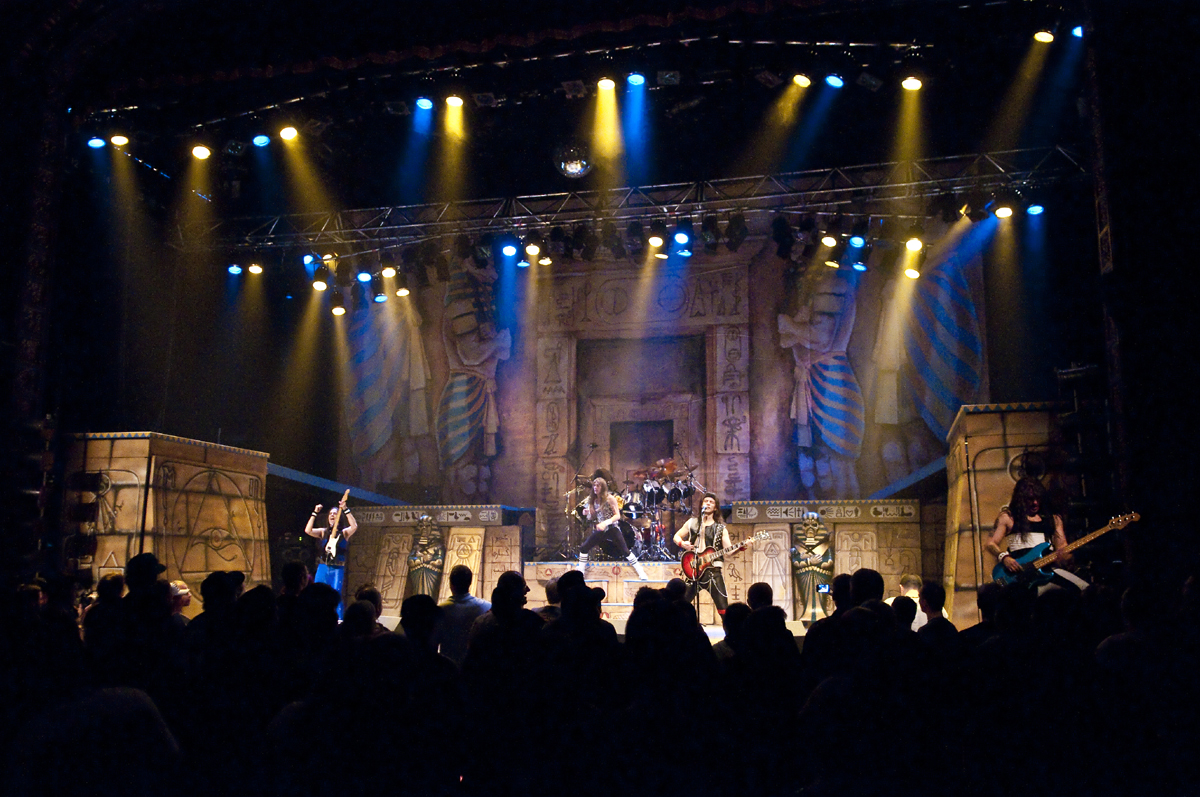 Having first performed in Montreal in 2009 at the Medley in full band character as Iron Maiden. MADE IN IRON demonstrated a four floor Egyptian stage setup, along with a twelve foot walking Eddie (a smaller version of Iron Maiden's best known mascot).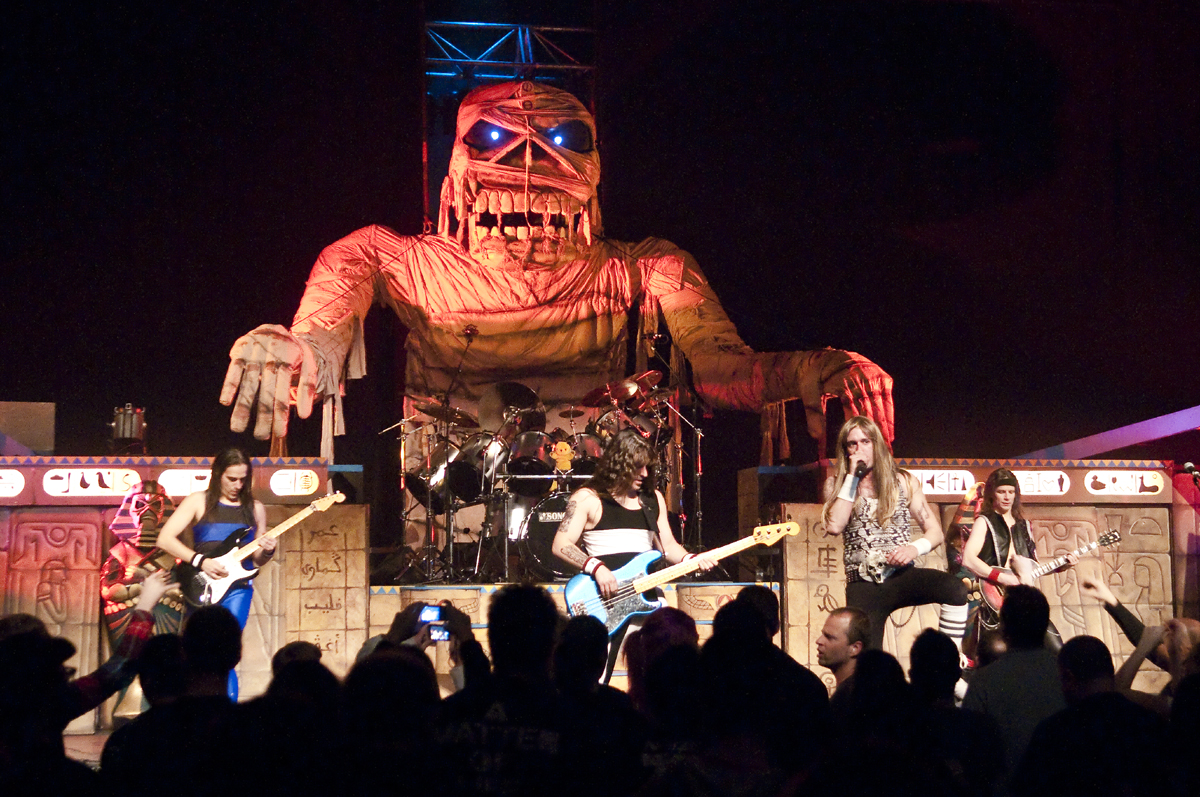 Then in 2010, they added to their success in Quebec City at Théâtre Capitole by enlarging their stage to the exact size that IRON MAIDEN had in 1984 along with a lighting show based on Live After Death and again an appearance of an Iron Maiden replica of Big Eddie standing twenty five feet tall.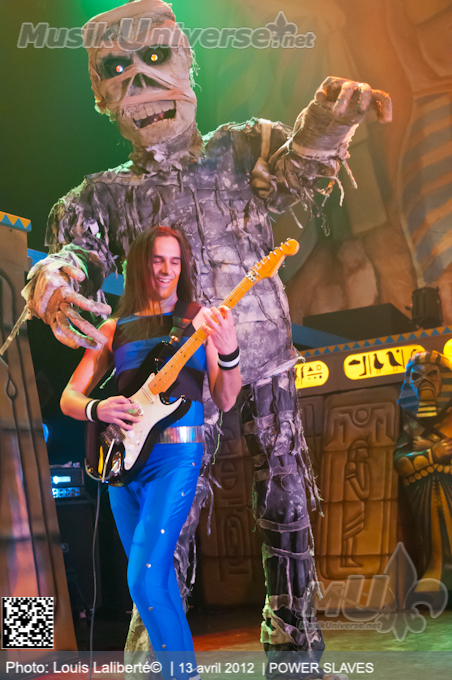 Then in 2012, MADE IN IRON returned to Quebec City due to high demand to bring forth another stellar experience with drummer Maxime Beauséjour as Nicko McBrain with Iron Maiden's 1984 live drum setup.
Now in 2013, MADE IN IRON has big plans as they perform their largest tribute experience to date. The stage will move like maiden, sound like maiden and feel like maiden! With plans to be identical to Iron Maiden's 84/85 World Slavery Tour when the metal titans recorded their 1985 Live After Death live album.
"This is the first time we will be in Montreal with ALL the setup. Phase I of the project was launched at Le Medley in Montreal. Then Phase II was launched at Le Capitole de Québec. No one in Montreal saw our 25 feet tall Eddie, the new stage that is now twice bigger than what it was at Le Medley, and all the changes in the show like the new costumes and staging. It is also our first time at L'Olympia. We just can't wait to May 4th!" comments MADE IN IRON's Pierre-Etienne Drolet.
About: 
Made In Iron founder Pierre-Etienne Drolet discovered Iron Maiden and their influential Live After Death when he was first 14. It was from listening to that album that Drolet turned Iron Maiden into his personal religion, listening non-stop to every musical endeavour they have created. As he grew older and strongly familiar with Iron Maiden and their tours. He had his epiphany of creating a tribute band for his most beloved idols and rebuilding the World Slavery Tour stage. It wasn't an overnight success, but it has been a project that has been building over the years as Drolet has gathered many resources such as musicians, artists, behind the scenes crew and business endorsements to make his dream come true. Live After Death 1984 returns with full stage setup, costumes, songs, and Eddie for the best Iron Maiden tribute experience on the planet.
DOWNLOAD for Radio airplay - MADE IN IRON - Trooper (Live) - http://fburls.com/65-rlaGHhrv
For more info and ticket information, please visit the following links:
Montreal - May 4 - http://www.madeinirontribute.com/Olympia/MADE%20IN%20IRON%20-%20Olympia.html
Quebec City - May 25 - http://www.madeinirontribute.com/Capitole/MADE%20IN%20IRON%20-%20Capitole.html