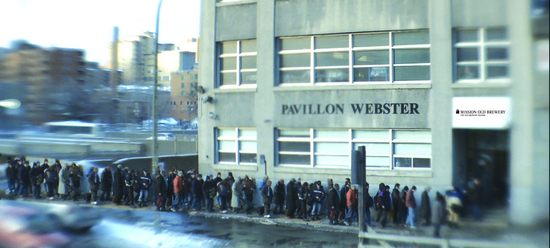 Montreal is known for having one of Canada's harshest and coldest winters, and every year it's unfortunate that those who are homeless must endure the reality of living on the street.
Since its conception, Blankfest Quebec has been raising awareness and clothing (over 2,500 items to date) for Montreal's homeless and shelter the Old Brewery Mission.
This year sees the return of the fifth annual charity event with city's music community coming together once again to help those in need. Blankfest Quebec V will be held on March 9th at Piranha Bar (680 Ste. Catherine W.) with blues rockers Vinyl Hero, society fighters Fist of Freedom, metallers Dissension and the politically charged Forbidden Sin.
In addition to the Blankfest Quebec V, the Heavy Metal Music Association of Canada will be holding a fundraising brunch at Frite Alors (680 Ste. Catherine W.) the morning of March 9th at 11am to raise funds for the Old Brewery Mission along with a speakers panel on the topic of Charity & Music.
Note: H.M.M.A.C. will be accepting donations of rolled pennies at the brunch for those interested in getting rid of them.