Montrealites.ca reviews community & family-owned businesses in NDG, Montreal.
Multicultural backdrop music (very quickly) created and produced by local musical legend Alan Springer. Merci mon ami!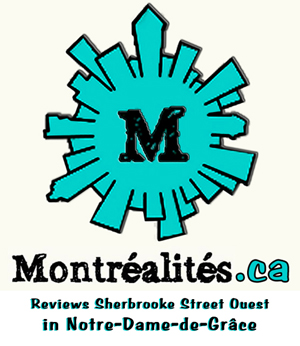 The reviews in this publication all take place on Monday, February 20th, 2011.
I spent the day From 9 a.m. to midnight, shopping and interviewing family or community run businesses on Sherbrooke Street Ouest in NDG.

The idea to review local businesses came from my City Councillor who, during an interview about saving the Empress Cultural Centre, mentioned that stimulating the local economy by revitalizing Sherbrooke from Decarie to Cavendish with community projects and small businesses would capture the attention of developers.