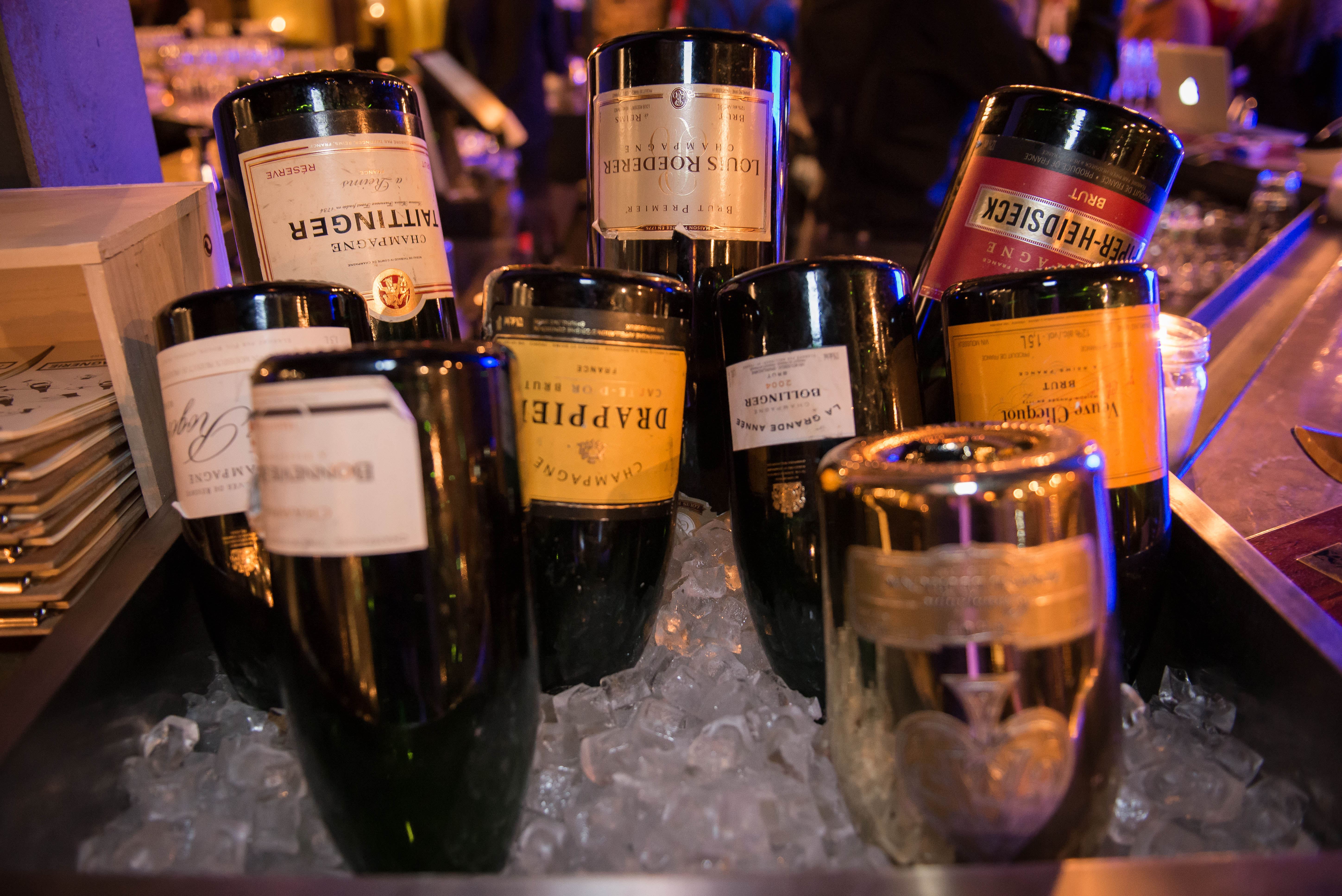 All photos in this post are courtesy of Adam Castonguay Photography
I attended a private event at La Champagnerie on Monday, February 17th as part of the John Molson Undergraduate Case Competition (read more). For those interested in hosting an event there, I would not recommend having over 150 people as we were 160 and it was completely packed. Both restaurant and bar, La Champagnerie is beautifully located on rue Saint-Paul in Old Montreal, literally across the street from Marche Bonsecours. It's a great place to take tourists!
The space itself is very cool. There are two bars and two semi-levels. The main bar is in the centre of the main room and is surrounded by small tables to the side where you can sit in small groups. At the back of the venue, there is a second level with a second bar and large booths that are perfect for getting bottle service with a group of friends. The front end of the restaurant offers little windowed alcoves that are the perfect setting for a romantic date.