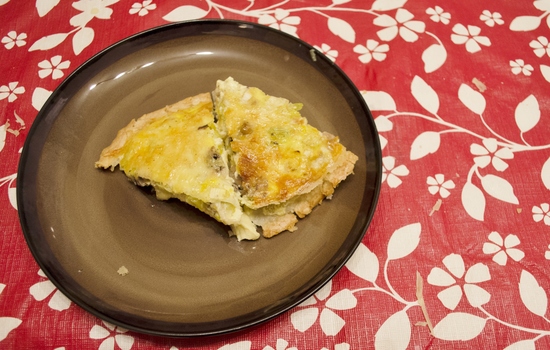 As a student, living in an apartment away from home, I can say eating healthy is not always a top priority. During my first year of university, most of my money was spent on outings with friends, clothes, coffee, tuition, rent, textbooks, and coffee. Buying and eating healthy food did not come before school. I cannot count the amount of times I chose a package of Kraft Dinner or Ramen noodles over a meal containing actual nutritional value. I picked unhealthy food options because the price of the food was cheap and the cook time was minimal. Eating healthy in-between going to class, procrastinating on assignments, working, or hanging out with friends seemed impossible. There was so much to do and no time to make a healthy and cheap meal decision.
We are all guilty of making choices influenced on how easy they are. I was guilty of making inexpensive and easy to make meal choices while risking my health. The cheaper and easier something was to make, the more likely I was to buy it. For a student, time and money is of the essence.
However, my outlook towards the relationship between time, money, and healthy foods changed when I discovered a quiche recipe. It suddenly became easier to eat healthy while also saving money. What is a quiche you might ask? Well, it is a fluffy omelette styled pastry dish. A quiche contains all the necessary elements to make students happy. The ingredients are inexpensive and interchangeable, the cook time and preparation time are minimal, the quiche lasts for multiple meals or can be frozen, and the meal itself is nutritionally satisfying.
A quiche is very forgiving to experimenting first time cooks. I constantly try new ingredient combinations with the same egg and milk base. I am someone who only buys foods that are on sale at the grocery store. Usually, I end up with a bunch of healthy vegetables in my grocery cart without any idea on how I am going to bring them together for a meal. The beauty of the quiche is that it can bring those random ingredients together. Sometimes vegetable sales are too good to pass up and when you end up with five stalks of leek in your cart (like I did), you have to find out what you are going to do with them. I made quiches. Those five stalks of leek ended up in multiple quiches that I froze for the times studying, instead of eating healthy, was a priority. Ending up with five leeks led me to a quiche experiment. Out of this experiment came my own leek, mushroom, and cheese quiche.
Save some money and help your body out by eating healthy while also sticking to a friendly student budget. I do not want you to fall into the same unhealthy dark abyss, that I did, eating only Kraft Dinner and Ramen noodles. A quiche is experimental and fun to make. I always enjoy trying new flavours and seeing what I can create with the ingredients in my fridge. The quiche is all about experimenting.
Cheese, Mushroom, and Leek Quiche
Preparation time: 15 minutes
Cook time: 45 minutes
Serving: 4-6 servings
Ingredients:
The ingredients you will need to make this quiche include:
4 large eggs
1 cup (250 ml) of milk or cream (Cream will make the quiche richer, but milk is the healthier choice)
A deep dish pie shell (found in the frozen aisle at the grocery store)
One leek (only the white and light green part)
1½ cup (375 ml) of sliced mushrooms
1 cup (250 ml) of Cheddar cheese (Mozzarella cheese is another good substitute, or use half of each. Don't be afraid to experiment)
2 cloves of garlic
Pepper (optional)
1 tablespoon of olive oil
Must Have Preparation Items:
The must have items to carry out this recipe are:
A large frying pan
A cutting board
Measuring cups
A medium or large bowl
A whisk
A baking pan
A Table spoon
A Cheese grater
Preparation:
Wash the mushrooms and leek.
Note: Wash in between the layers of the leek. Dirt tends to hide there.


On the cutting board, slice the leek to a desired size.
Note: Use the light green and white part of the quiche. The dark green part is bitter.

Cooking Instructions:
Preheat the oven to 375F degrees.
In a frying pan, on medium heat, add a table spoon of olive oil, the sliced mushrooms and leek, and the minced garlic.

Cook until the mushrooms and the leek soften.

In a large bowl, add the eggs and milk.

Whisk until the mixture is frothy.

Place the quiche into the oven. Let it cook for 45 minutes.
Note: It is easier to transport the quiche in and out of the oven if it is on a baking pan. There is less chance of spilling the liquefied eggs everywhere.

Caution: Careful! You can burn yourself when placing the quiche into the oven. Wear oven mitts for protection.
Optional: After 40 minutes, add another layer of cheese on the top of the quiche. The quiche's top layer becomes crispy.
Making a quiche is beginner friendly. Almost anything can be added into a quiche. The quiche is an ideal student recipe that is healthy, delicious, and economical.
Quiches can be redefined every time you make one. I think that is what makes the quiche perfect for students. Not being constrained to specific ingredients makes it that much easier.
Other quiche combos that you might enjoy are:
Spinach, onion, and cheese
Bacon, broccoli, and cheese
Spinach, leek, and cheese
The combos are endless. And I guarantee your quiche will taste good every time. Start experimenting!