Since the tender age of 8 I have been in love with cheese. My adoration for it began at a Christmas supper, after the main course had been served. My father's family had always been strong supporters of apéritifs and cheese before dessert. My brother, cousins, and I would always see them conversing and laughing over a few bottles of wine and a large cheese platter. Many cousins often made funny faces and held their noses when this tray would come out of the kitchen which confused me some because my father, his siblings, and my grand-mother swore by cheese. How could the adults be so passionate about cheese and the kids so revolted? I needed to get to the bottom of this!
Of course, at that time, whatever I did my brother was quick to follow. Feeling confident with my little buddy by my side I hopped onto my grand-mothers, and he onto my fathers, lap and we asked "Can we have some?" Big grins were displayed by both and slices of cheese were spread on fresh baguettes for us. We were instantly hooked, and have been ever since...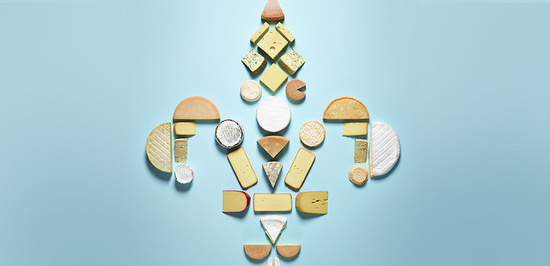 Photo credit: Ourcheeses.com
THE HISTORY OF CHEESE AND ITS QUÉBEC ORIGINS:

The art of cheese making began in the Middle East, not Europe, 7000 to 8000 years ago. Although historians can't confirm its origins it is said that milk was once transported in a container made of a goat, or sheep's, stomach and that the sweltering heat separated it into curd and whey. After the Middle East the principles of cheese-making spread to Asia, the Roman Empire, and Europe.
In 1620 the Mayflower brought cheese to the Americas. It wasn't until 19th century that cheese began to be mass produced. In 1851 the first US cheese factory was opened in Oneida County, NY. With demand on the rise cheese-making made its way cross-country and, of course, to our Belle Province.
Although cheese-making was very popular in Québec, the production of cheese became restricted to Cheddar after the English conquest. As a result the cheddar we consume today is a decendant of England's Cheshire cheddar. However Québecers have always, in my opinion, lead the cheese-making pack in Canada. In fact the first North-American cheese school was founded in Kamouraska and today the Institut de technologie agroalimentaire continues to innovate with cheese thanks to the dairy school that was founded there in 1893.
With the English so far away and our people's love for cheese growing strong two new types of cheese producered emerged in Québec:
OKA: Inspired by the Port-Salut cheese from Europe the Trappish monks of the Oka region began manufacturing this now well-known cheese in 1893.
Saint-Benoit: For their part the monks of Saint-Benoit-du-Lac Abbey created their own regional cheese in 1943.
These and other manufacturers helped grow the cheese community we now have in Québec. Were it not for these dedicated ancesters other foreign cheeses, like Swiss and more recently Artisnal cheeses, would not be so well-known, liked, or abundant.

MAJOR CHEESE CATEGORIES:
Soft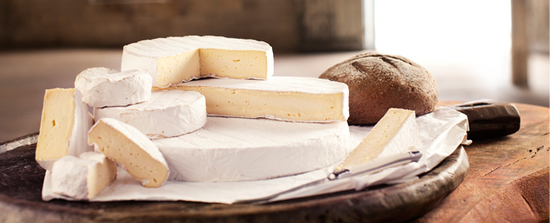 Photo credit: Whitestonecheese.com
In accordance with their name, soft cheeses are those whose insides are neither cooked nor pressed. When cut open, and only if they've spent some time outside your fridge, these cheese will bleed out their creamy insides and typically melt over a warm bread, toast, or bagel (my personal favourite.) They do this because they have a high moisture content, between 50% - 60%, but this percentage can be even higher in double or triple cream cheeses.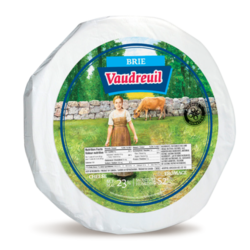 Photo credit: Fromagesdici.com
Kristine's pick: If you're new to, or shy to try, soft cheeses I recommend the Brie de Vaudreuil. Its mild taste pairs well with many types of breads, meats, fruit and vegetables, and wines. It can also be eaten on its own and its low price point is pleasing to any wallet.
Semi-soft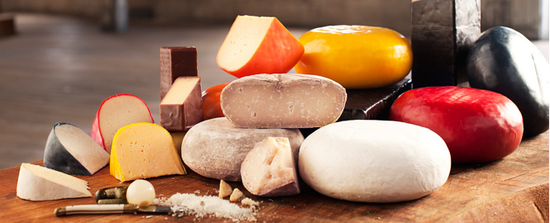 Photo credit: Whitestonecheese.com
Sticking to their namesake once more, semi-soft cheeses are harder than soft cheeses, but still malleable. Their moisture content is 45% - 50% and their middles are sometimes heated during production, which allows more moisture to be drained out. There are many different types and flavours of semi-soft cheeses because each is processed and made to ripen for different amounts of time.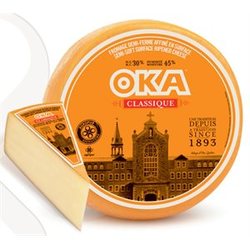 Photo credit: Delucaswinnipeg.ca
Kristine's pick: If I had to recommend just one it would have to be the classic Oka. Still in the mild category it's recognizable by its orange tint and somewhat earthy taste. It's great to have in a panini for lunch or with slices of apple as a snack. The producers of this cheese have since made the Oka Raclette which, if you've never had raclette before, you must research and experience for yourself.
Firm

Photo credit: Redwhiteandbleu.com

This being the biggest and most common cheese category, firm cheeses are generally tougher than soft and semi-soft cheeses, yet elastic. Their moisture content is between 35% - 45% because their middles are drained and pressed. Québec produces many varieties of firm cheeses like cheddar, swiss, edam, etc.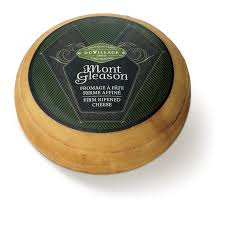 Photo credit: Ourcheeses.com
Kristine's pick: If you're not into strong cheeses I'd caution readers against this pick. However, for those more daring folks I strongly recommend a pungent Emmental. With its sharp taste and grainy texture I eat this cheese as is, most often with a glass of white wine.
Blue-veined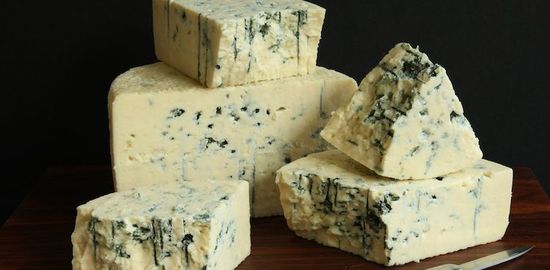 Photo credit: Culturecheesemag.com

You guesses it! This cheese's name comes from the blue or green streaks that form in the middle of the cheese. They are more commonly known as blue cheeses and are, by far, the smelliest and strongest tasting cheeses. The smell and flavour, most likely, come from the culture that is mixed into the curdled milk. This helps the green or blue mould, yes mould, grow inside.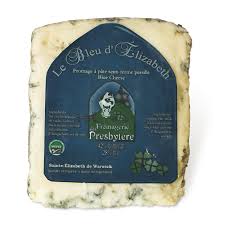 Photo credit: Ourcheeses.com

Kristine's pick: Although I'm not a huge fan of blue cheese I I do love pairing it with mild recipes. My go-to meal for blue cheese is an endive salad. This Bleu d'Élizabeth crumbles to the touch and pairs nicely with crushed pecans.
Fresh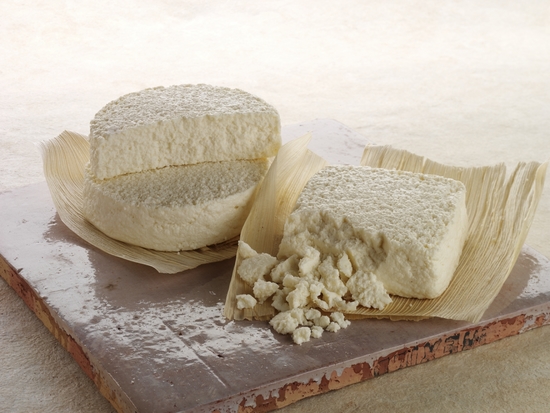 Photo credit: Countrycheesecompany.com

Fresh cheeses are those who form by being left in the open to curdle. Once this happens the milk is poured into a cheese drainer, a basket with holes on the bottom, so the whey can seep out. This process also gives the cheese its final look. Their moisture content exceeds 60% and can be liquid, smooth, or creamy.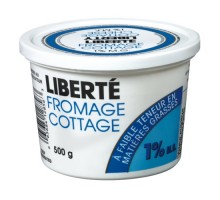 Photo credit: Freshmarketdirect.ca

Kristine's pick: Before I even knew of the other cheese varieties I ate Cottage Cheese. It is a multi-purpose cheese that can be added to many recipes because of its mild flavour. It's also a very healthy alternative to some of the cheeses you've read about earlier. I love eating this cheese with berries as a snack or adding it to a pasta sauce.
In addition to these texture categories cheeses can also be categorized by country of origin and by milk source like cow, goat, and sheep. More daring cheese connaisseurs will happily try camel, buffalo, and yak cheeses, as these are rarer and have an entirely different taste.
No matter how developed your pallet is there's a cheese out there for everyone. The trick is to experiment. Find a cheese you like and continue experimenting with more in the same category. Then when you've conquered one you'll be more open to sampling the others.
---
It's not cheesy to want to learn more!
Check out these sites:
1- The International Dairy Foods Association
2- Our Cheeses