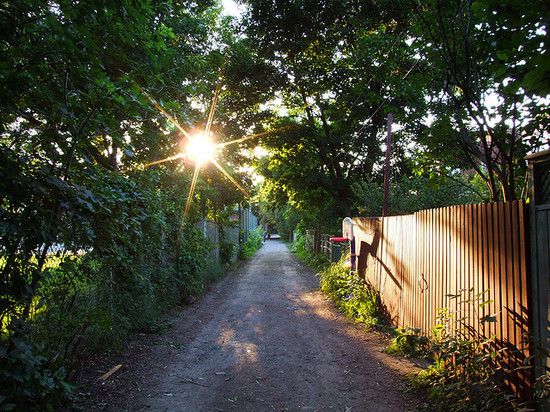 I grew up in Montreal-North, a working class east-end suburb of Montreal. Time stands still in Montreal-North, and from the time that I was a young child, holidays were spent with my large extended family, and days were passed with friends who I've known all of my life. Montreal-North is like a mother's embrace. I had moved around the city many times in my teenage years only to come running back to her warm comfort with every failed relationship, every abandoned job, and every curve ball that life insisted on throwing at me. After a while I stopped trying to fight the pull, and allowed myself to sink back into Montreal North's constancy, her routines, and the collective identity that I shared with those who were closest to me.
Living in Montreal-North in my twenties was easy. I was not challenged to be anything other than who I have always been. I was working at the same company for over ten years and lived just a few doors down from the veteran's home that I had grown up in; which also happened to be just a few doors down from the veteran's homes that both of my parents grew up in. I knew that I would eventually need to leave Montreal-North if I were to realize my true potential and begin living life outside of the artificial protection and safety that my familiar neighbourhood provided.
I wanted to go back to school. Both to broaden my horizons and, without cliché, for the sheer joy of learning. I needed to prove to myself and to others that I could not only succeed, but thrive. There are a million reasons why I convinced myself that I could not do it sooner, but as blessing always come, waiting until I was mature enough to take on such as endeavour was the smartest decision I have made. I also had a strong yearning to try new things and to meet new people. I wanted experiences and challenges that I could not, or would not fulfill as long as I was still living in Montreal-North. There is something ironic about routine and constancy that can make you feel incredibly lonely even when you are surrounded by people who love you.
6 years ago I left Montreal-North for good to move in with my partner, a beautiful, honest man who lived in NDG - a west-end borough formally known as Notre-Dame-de-Grace. Meeting him was like destiny and it did not take long for me to fall in love with the neighbourhood he called home.
While I have lived in many Montreal boroughs over the years, NDG has been the first that has welcomed me in. I quickly realized that living in NDG meant walking the walk, and that trying to resist its charms would be futile. Evenings are spent walking along the tree lined streets, sipping coffee in any number of its buzzing cafes, and having lunch in one of its many dimly lit pubs with new friends. NDG is truly seductive.
Photo Credit: https://www.flickr.com/photos/christopherdewolf/2668538425/