By Dunia Abbas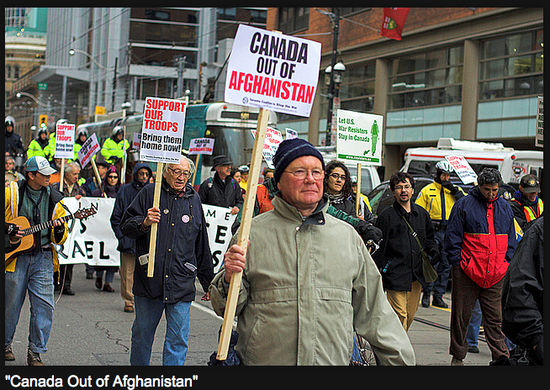 Image source: Flickr.
Last Saturday, on May 28th, 2011, Bombardier Karl Manning became the 156th Canadian soldier to die in Afghanistan and the second to be killed in 2011. He was found dead from non-combat related wounds and an enemy action had been ruled out. Accordingly, Minister of National Defense Peter MacKay released a statement of condolences as well as the following: "The Canadian Forces continue to make a positive difference in Afghanistan while protecting and promoting both Canadian and international security". What is this positive difference that MacKay is speaking of? And how are they protecting and promoting both Canadian and International security? This is an issue that has presented many concerns for Canadians and dominates much of their conversations. And if it is not dominating their conversations, then it should because it is their own government's credibility at stake and Canadians are the real investors in their government's operations in Afghanistan.
Canada's combined resources and expertise on the security, governance and development fronts are playing no small part in helping the Government of Afghanistan secure a supposed better future for its people. Canada has been unable to deliver the results it has promised and has provided more ground for people questioning Canada's presence there instead of answers and tangible results.